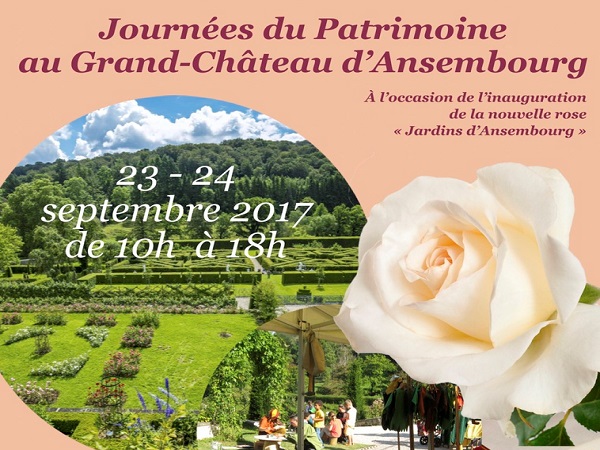 Next Thursday 21 September 2017 will mark the opening of the Ansembourg rose gardens at the Grand-Château d'Ansembourg.
Following the official opening of the castle's rose gardens, there will be guided visits of the gardens offered free of charge as part of the European Heritage Days on the weekend of 23 and 24 September.
The guided visits will take place on both the Saturday and Sunday at 10:00 (French, German), 11:30 (French), 14:00 (French, German) and 16:30 (French, German).
There will also be games and creative workshops for children on both days between 11:00 and 18:00.