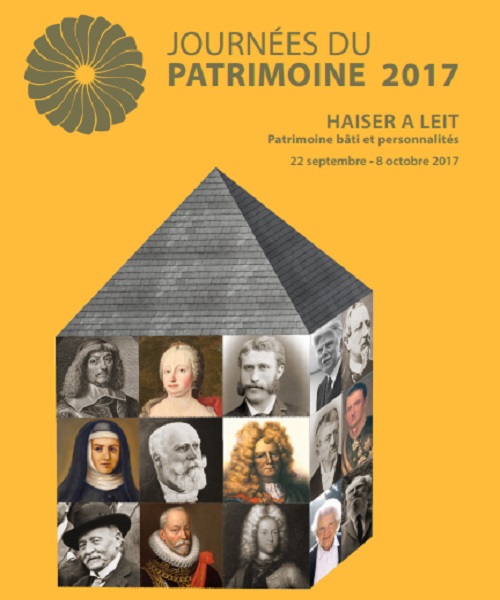 The programme for this year's Heritage Days in Luxembourg, taking place from 22 September to 8 October 2017, will feature various events around the theme of "built heritage and personalities".
Today, 13 September 2017, Luxembourg State Secretary for Culture Guy Arendt and the Director of the Sites and Monuments Service Patrick Sanavia presented the programme of the Heritage Days 2017.
This year, the Heritage Days will be organised under the theme "Haiser a Leit - Built heritage and personalities", emphasising the close links that can exist between buildings and the people who built them and/or lived there.
Featured on the programme are Luxembourg's most famous personalities, from Count Wenzel II, Vauban and Paul Eyschen to the Tudor family, the Servais family and many others.
Through exhibitions, guided tours and conferences, the public will have the opportunity to immerse themselves in the Grand Duchy's past and to discover new facets of its heritage and history.
The full programme is available on the Luxembourg Ministry of Culture website: http://www.gouvernement.lu/mc