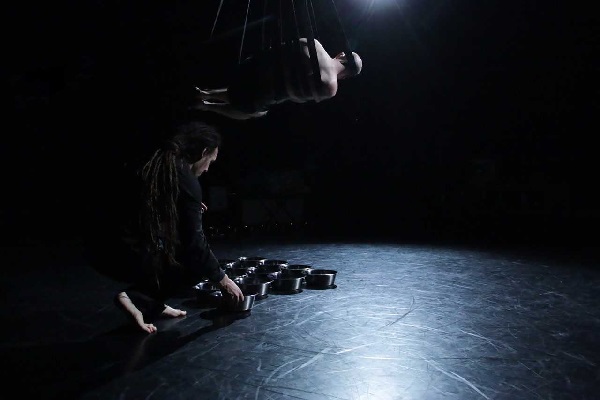 Sandy Flinto and Pierrick Grobéty's dance project "Adaptation" will be performed on Friday 20 October 2017 at the Mierscher Kulturhaus at 20:00.
Adaptation is a diptych inspired by Franz Kafka's "Report to an Academy" and the life of Kaspar Hauser. The two stories develop simultaneously and the protagonists are transposed into the current social context. Viewers will be confronted with a civilised human monkey who appears in the midst of society, and a young savage, who is only at the beginning of his integration.
The multidisciplinary piece, which mixes dance, theatre, video and live music, evokes questions such as the extent to which humans must adapt to the very different demands of a society that loves to talk about freedom and is proud of this fundamental value, whether there is a choice and if there is, in this process of education and adaptation to the environment, a place for freedom, an individuality, an identity…
Surrounded and influenced by a certain ideology, the protagonists are in search of a fragile balance between adaptation and autonomy. They are faced with the dilemma between the good and the evils of their society.
A separate performance for schools will be held on 20 October at 9:30 with reservations to be made via tel.: +352 26 32 43 1 or email: m.scolaires@kulturhaus.lu.
All other reservations are to be made via tel.: +352 47 08 95 1 or online at luxembourgticket.lu.