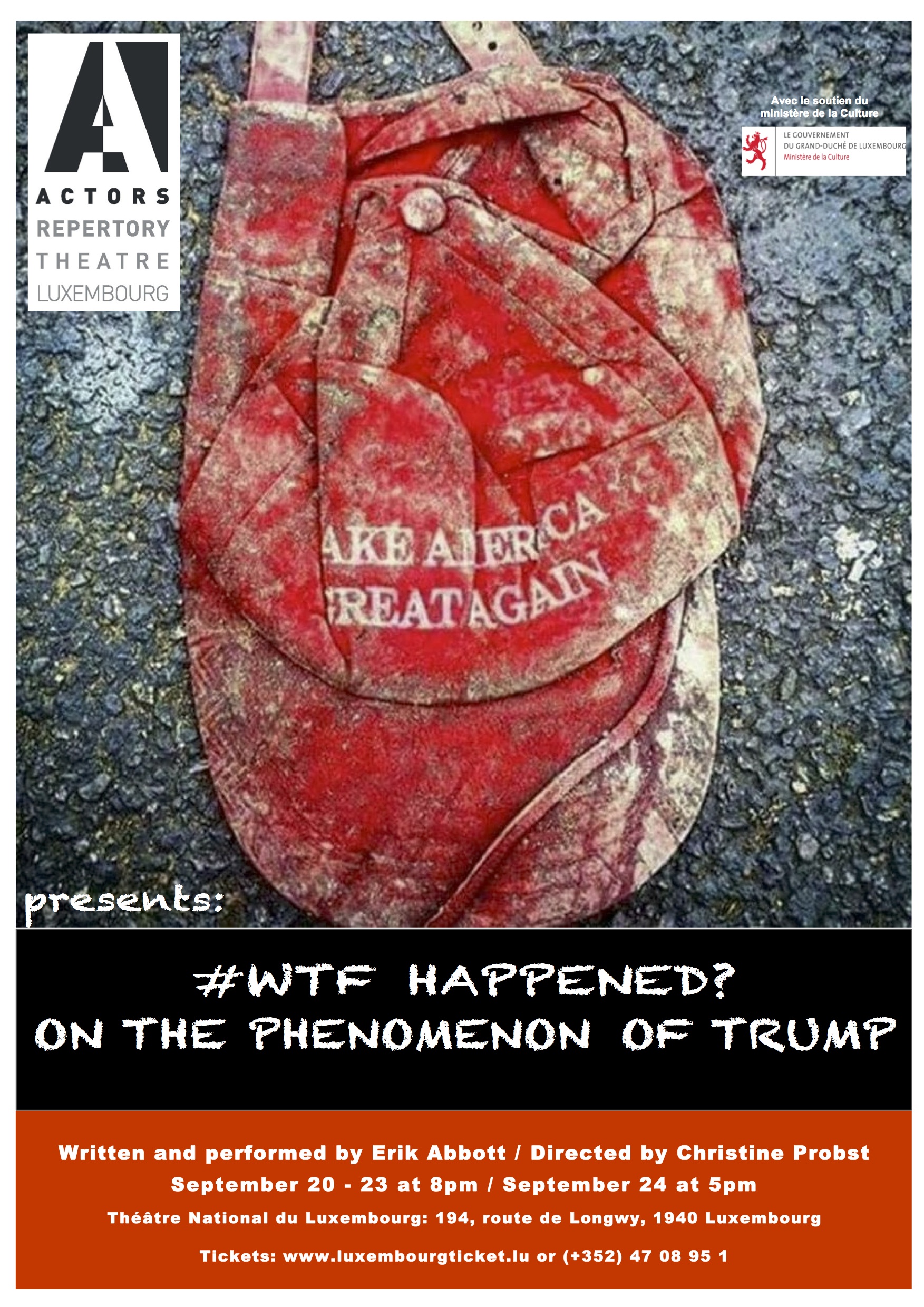 Amongst its three productions to be performed this autumn, Actors Rep will be putting on four performances of "#WTF Happened? On the Phenomenon of Trump", an original solo piece, on 20 – 24 September at the Théâtre National du Luxembourg 'Bar National' (lobby) space (194 route de Longwy, L-1940 Luxembourg).
#WTF Happened? On the Phenomenon of Trump: Originally created by Actors Rep Artistic Director Erik Abbott, the play was commissioned by Théâtre d'Esch as a piece for the Ville de Esch-sur-Alzette's 'Nuit de la Culture' in May, 2017. Only short segments were performed on the night. Now completely re-imagined and substantially revised, the show theatrically explores the curious phenomenon of the Donald Trump Presidency. One actor (Abbott) portrays several Trump supporters. These characters, some of whose monologues are based on published interviews and statements, present a variety of voices and viewpoints — alternately sympathetic, funny, perhaps frightening — and reveal a complex emotional and cultural tapestry examining the Trump effect in a compelling, theatrical way.
Actors Rep Associate Artistic Director Christine Probst directs.
Dates and Times: 20 – 23 September at 20:00 and 24 September at 17:00.
Tickets cost €20 from www.luxembourgticket.lu or tel: 470895-1.
See http://actorsrep.lu/ for full details.