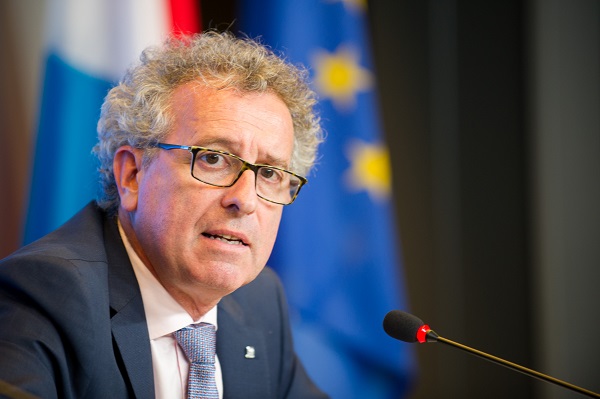 Luxembourg Minister of Finance, Pierre Gramegna, confirmed today that the Grand Duchy finished last year with a lower budget deficit than anticipated.
At a joint meeting of the Committee on finance and Budget and the Committee on Budgetary Execution of the Chamber of Deputies, the Minister presented his Department's forecast on the state's financial health for last year.
The forecast figures confirmed the economy's growth trend, with the surplus noted in the third quarter of 2016 continuing to grow through the fourth quarter.
Correspondingly, at 3.6%, expenditure continued to grow at a lower rate than receipts, which rose by 4.2%. Minister Gramegna noted that as at 31 December 2016, revenues came to 100.7% of the 2016 budget forecast, while expenditures remained under control.
At the same time, it was noted that the state's direct and indirect investments are at a record level, exceeding €2 billion for the first time.
Minister Gramegna attributed the healthy state of finances to the state's policy of controlling expenditure all the while raising the state's investment in the future.
"Revenues continue to grow faster than spending, which is a sign of a sound financial policy. The balance of public administration is largely in surplus. Thanks to a rigorous execution of the budget at the level of expenditure, the deficit of the central administration is reduced still further.
"However, the State continues to maintain investments at a record level in the interest of modernising our infrastructures and setting the conditions for qualitative development over the coming years. Notwithstanding these positive developments and particularly with regard to international uncertainties, prudent fiscal policy should continue to be pursued."