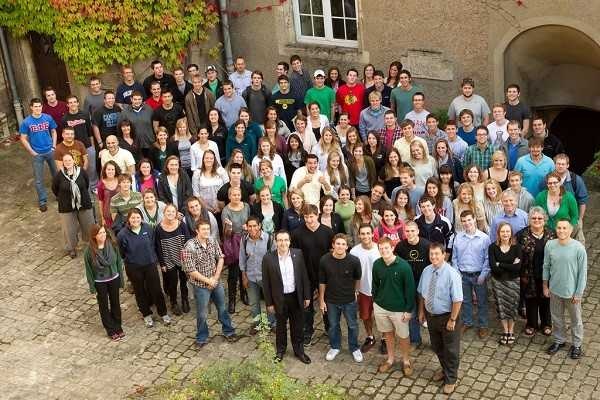 Credit: Miami University
The Miami University John E. Dolibois European Centre (MUDEC) has launched a year of celebrations on the occasion of its 50th anniversary in Luxembourg.
Installed in Luxembourg in 1968, the MUDEC is celebrating its 50th anniversary this year. MUDEC is the international campus of Miami University (MU) based in Oxford, Ohio- one of the oldest universities in the US and one of the top 10 US universities with graduates who go on to be the CEOs of Fortune 500 companies.
The celebrations will begin in May. Indeed, a first highlight will be the Honorary Business Award of the Luxembourg-American Chamber of Commerce, presented to Miami University on 15 May 2018 in New York in the presence of Their Royal Highnesses the Hereditary Grand Duke and Duchess. Every two years the Chamber rewards companies that have distinguished themselves by the links they have forged between North America and the Grand Duchy of Luxembourg. Deputy Prime Minister Etienne Schneider will also be present, as will a large delegation of businessmen.
Another highlight of the festivities will be the five days of celebration from 7-11 October 2018 for which some 800 alumni are expected in Luxembourg.