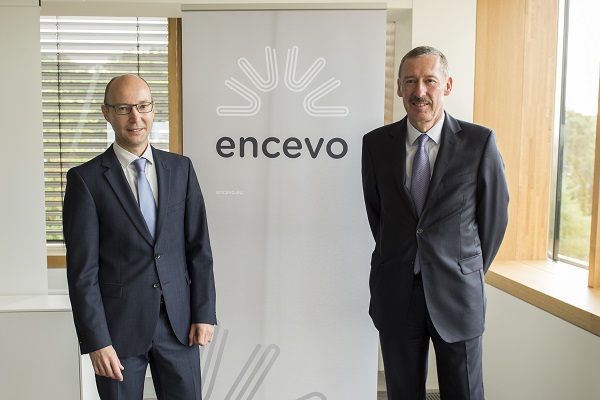 As part of its strategic development, the holding company Enovos International has become Encevo; the purpose of the new name is to distinguish more clearly the parent company from its subsidiaries, namely the energy provider Enovos and Creos networks manager.
Although the new name does not affect the ownership of the holding company or the employment contracts of its employees, it was an opportunity to clarify the governance and strategy of the group, now called the Encevo Group. Details were presented at a press conference on Monday in the presence of Marco Hoffmann, President of the Board of Encevo, Jean Lucius, CEO Encevo S.A., and other members of the management committee of Encevo S.A.
The main mission of Encevo is first to define the strategy and governance of the group, and also to finance its various operating entities, thus ensuring the sustainable development of the whole group.
Then the role of Encevo also offers a wide range of support services to various entities in areas as varied as accounting, human resources, building management, insurance and internal audit. The goal is to create synergies and increase efficiency across the group. Finally, the role of Encevo is to position the group in its relations with all its stakeholders (employees, shareholders, government, customers, suppliers, investors, partners, media ...).
The numbe employeesr of the Encevo Group is currently more than 1,500. The group has more than 300,000 points of delivery (electricity and gas) and operates over 9,500 km of power lines and more than 3,600 km of gas pipelines.
Photo (L-R): Marco Hoffmann (Chairman of the Board of Directors Encevo S.A.), Jean Lucius (Chairman of the Executive Committee Encevo S.A., CEO Encevo S.A.)