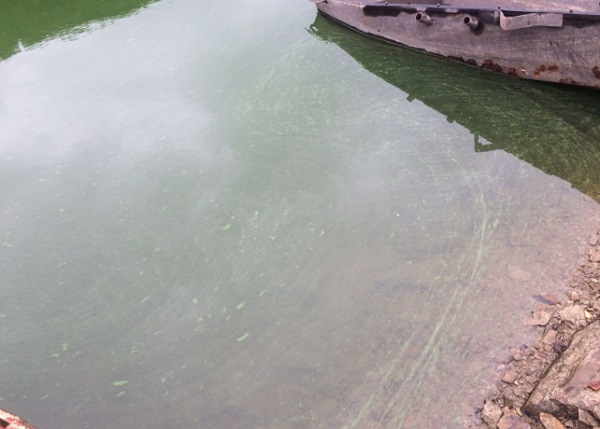 Swimming has been temporarily banned at the Rommwiss beach following the discovery of the presence of blue algae in the Haute-Sûre lake.
During the regular monitoring of the quality of bathing water, a proliferation of cyanobacteria, known as "blue-green algae", was found in the Haute-Sûre lake at the Rommwiss beach.
The LIST Public Research Centre had been mandated to conduct analyses to determine the species composition of cyanobacteria. The first analyses revealed the presence of three species of cyanobacteria potentially producing toxins, thus potentially harmful to health. A ban on bathing/swimming is therefore pronounced with immediate effect for this beach of Lake Haute-Sûre which is near the village of Baschleiden in the commune of Boulaide.
Since the toxins produced by cyanobacteria can be dangerous to humans, aquatic fauna, domestic animals and livestock, the Water Management Administration, has recommended that the public do not swim in this area and avoid direct contact with water. Furthermore, dogs and other domestic animals should not drink water from the lake, and it is recommended not to consume any fish caught here.
Anyone suffering from health problems after swimming, should contact their doctor regarding the toxic cyanobacteria.
Other beaches located at the Haute-Sûre lake, as well as those of the Weiswampach lake and Remerschen ponds, have not been affected and so, bathing is still authorised at this stage.
It should be noted that the length of the swimming season has been extended by one month by the Grand-Ducal regulation of 8 July 2017. The bathing season lasts from now until 30 September, rather than 31 August.
Photo by AGE