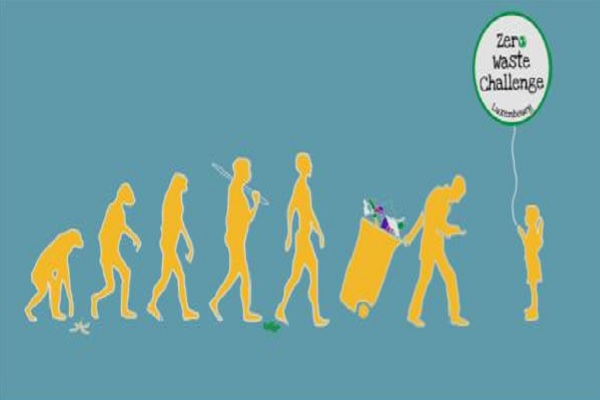 The OUNI cooperative and the Oekozenter Pafendall asbl, in collaboration with the Mouvement Ecologique asbl, are launching the first "Zero Waste Challenge" in Luxembourg, on 17 March 2018.
The principle of the challenge, which will run from March to July 2018, is to gather and support approximately 15 volunteer households that will reduce their waste by 30% for a period of 3 months.
The challenge should subsequently enable participants to permanently implement new, eco-friendly purchasing, consumption and product usage habits on a daily basis.
Registered households will be invited to the official launch event (open to all) of the "Zero Waste Challenge" on 17 March 17 at 11:00 at the Oekozenter Pafendall. There participants will receive a starter kit to weigh their bins and immediately adopt their first anti-waste actions. To guide them throughout the challenge, practical workshops will be organised, addressing topics ranging from daily shopping to cleaning the house. Participants will also benefit from individual coaching.
The "Zero Waste Challenge" marks the first step of an initiative to be regularly renewed in Luxembourg. The challenge aims to not only motivate participants to adopt new consumption habits, but also identify the obstacles encountered by households on a daily basis and then propose areas for improvement.
Those wishing to participate in the "Zero Waste Challenge" can register, from now until 18 March, via email: info@zerowastechallenge.lu or tel. Isabelle Schummers: 43 90 30 44.