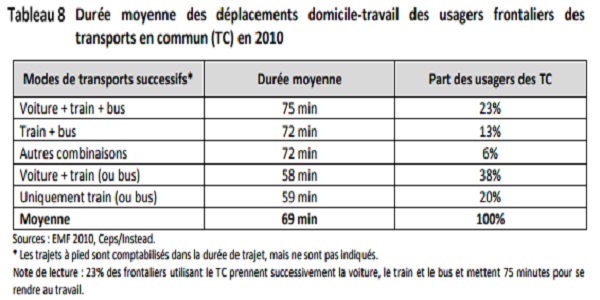 Credit: EMF 2010
The Conseil Economique et Social (CES) has published its opinion on medium- and long-term sectorial economic prospects for sustainability in Luxembourg, regarding the sectors of transport, mobility and logistics.
The CES' opinion focuses on the analysis of transport and mobility of persons at national and cross-border levels, first looking at the current state of transport and mobility these levels. It then deals with national policy on mobility of persons in Luxembourg before looking at cross-border and European aspects.
The present CES analysis on the transport and mobility of people at national and cross-border levels has presented the opinion that, despite tremendous recent efforts to address challenges such as climate change, increasing congestion, health risks and dependence on petrol, the Luxembourg transport system is not sustainable. Added to these challenges are those related to new technologies developed for vehicles and traffic management, which can fundamentally transform the way people's mobility is organised.
The opinion also deals with the difficulties found in trade-offs between economic, technological, social and environmental issues, which require both the determination of political decision-making powers and a change of mentality on the part of achieving sustainable, intelligent and cohesive mobility.
Moreover, regarding national policy on mobility of persons implemented in Luxembourg, the opinion looked at the global strategy for sustainable mobility for residents and cross-border commuters, known as "MoDu". This strategy paves the way for a multimodal reorganisation of the transport of people by 2020. The objectives of the MoDu and the various means and measures implemented are highlighted and describe its articulation in relation to the legislative and regulatory provisions on which it depends.
The CES also analysed Jeremy Rifkin's strategic study, "The Third Industrial Revolution Strategy", and more specifically, its mobility component. This section, dedicated to the long-term vision of Luxembourg in 2050, called the "Rifkin model" in this opinion, presents the various measures proposed for smart, sustainable, cohesive and resilient mobility and of a "transport ecosystem" in the interests of the country's economy and society.
In conclusion, the CES has made comments and recommendations with a view to optimising the transit system or facilitating the transition to zero emission vehicles and facing the challenges and opportunities of digital technology.