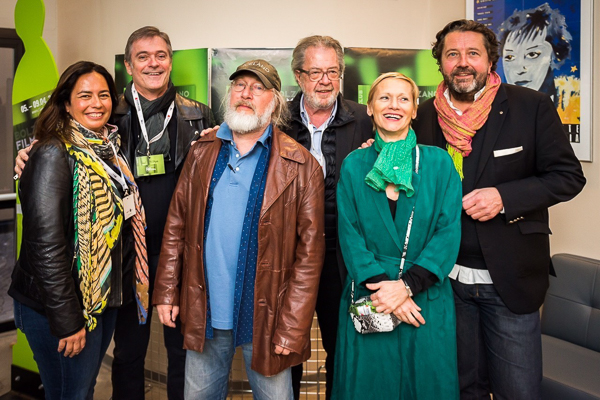 The Focus Europa programme for this year's Bolzano Film Festival in Northern Italy, running from 5 to 9 April this year, is dedicated this time to Luxembourg, showing screenings of eight films from the Grand Duchy.
The Festival focuses on auteur films in German and Italian from Germany, Italy, Austria and Switzerland, with a range of contemporary unconventional European co-productions.
The Luxembourg selection of five feature films and three short films are Andy Bausch's Rusty Boys (Paul Thiltges Distributions), Eng nei Zäit by Christophe Wagner (Samsa Film), Pasha Rafiy's Foreign Affairs, Tomm Moore's Song of the Sea (Melusine Productions), Die Nacht der 1000 Stunden by Virgil Widrich ), With Hublot by Laurent Witz and Alexandre Espigares (Zeilt productions), Impérifait by David Grumbach (Paul Thiltges Distributions) and Quenottes by Pascal Thiebaux and Gil Pinheiro (Zeilt productions).
A delegation from Luxembourg, made up of Filmfong representatives and audiovisual professionals, Paul Thiltges, Andy Bausch, Frank Feitler, Valerie Bodson and Pasha Rafiy, traveled to Bolzano to participate in the roundtables organised by the Festival and to create new synergies between the Alto Adige region and Luxembourg on the level of the co-production, meeting in particular with the local fund innovation, development and marketing.
Image: Francoise Lentz, Paul Thiltges, Andy Bausch, Frank Feitler, Valèrie Bodson, Guy Daleiden