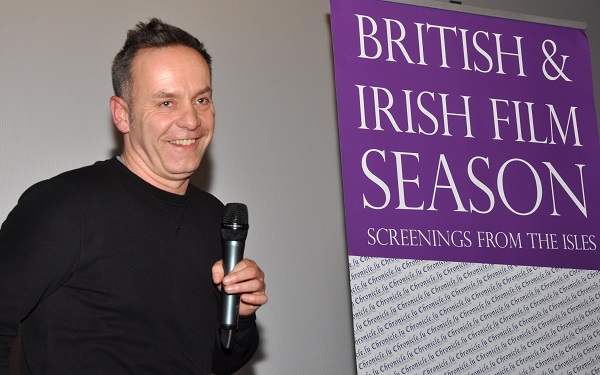 Ivo Marloh, director, All the Wild Horses; Credit: Dorte Storup
On Tuesday evening, the British & Irish Film Season (BIFS) screened the European Premier, and only 3rd ever public screening, of All The Wild Horses, a documentary about the Mongol Derby horse race.
The film was filmed over three years, as explained director Ivo Marloh who introduced the film and then participated in an informative post-screening Q&A session in which members of the audience posed many interesting questions.
Ivo Marloh explained that while his professional film career to date had been primarily as writer for dramas, he is also an avid horse rider. When participating in the Mongol Derby he decided initially to take a video diary, with a team of four in support. This then grew into something much larger and he followed the stories of some of the riders - with some admittedly ending up on the cutting-room floor.
The film explored that history of the Mongolian horse and how Ghengis Khan has set up a network of staging posts throughout Mongolia, akin to how the Pony Express system/network operated later on in the USA. Riders had to cover 1,000 km spread over 25 stages and could ride between 07:00 and 20:30 daily, with nights spent in yurts with the nomadic locals whose half-broken horses were a challenge for many of the riders who had come from all over the world and a variety of backgrounds.
The event became a challenge of endurance, with some experiencing injury and illness when pushing themselves to the limit. The film also portrayed part of the cultural heritage of the country and included some wonderful cinematography.
Earlier on Tuesday, the BIFS screened Brendan Muldowney's Pilgrimage; on Wednesday, Luke Allen-Gale and other members of the cast and crew will attend the Luxembourg premier of Toy Gun, followed by The Marker, with director Justin Edgar in attendance - both part of a John Hannah double-bill.
For details and tickets, see www.bifilmseason.lu​