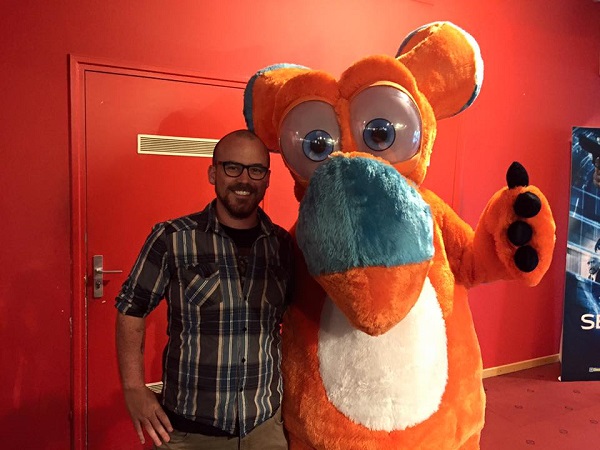 Last week, within Film Fund Luxembourg's summer disbursement of €15 million to film projects for pre-production (script-writing), production and post-production activities, Fabrique d'Images was the recipient of funding for two film projects.
Firstly, "Le frere du pere Noel" (now entitled "Christmas Creep"), a feature-length animated film, was allocated €75k for pre-production. Sean McCormack is the director of this project and is co-writer along with David Freedman (screenplay) and Fabrice Ziolkowski.
And, secondly, "Ooops! 2" (the sequel to "Ooops! Noah is Gone" / "Two by Two"), also a feature-length animated film, was allocated €2.15 million for production. Here, Sean McCormack and Toby Genkel are again both co-directors, and also both co-writers along with Richie Conroy and Mark Hodkinson.
Chronicle.lu got talking with Sean McCormack who introduced his first "Ooops!" film to the British & Irish Film Season (BIFS) in 2015. He explained that "Christmas Creep" is "the story of a mysterious figure tryign to ruin Christmas and only Ellie, a young and unabashedly positive little elf, can stop him and save Christmas, or so she thinks".
On "Ooops! 2...", Sean explained "the sequel ... came about because we just couldn't let our characters go and we have so many stories to tell with them. So now we'll see what happens after the flood, the animals are running out of food and patience. And Finny finds a surprising secret deep under the sea...". He confirmed that the same team from the first film would be working on it and will start production in early spring, if all goes well. Then, the film should be released in cinemas in around two and a half years' time...