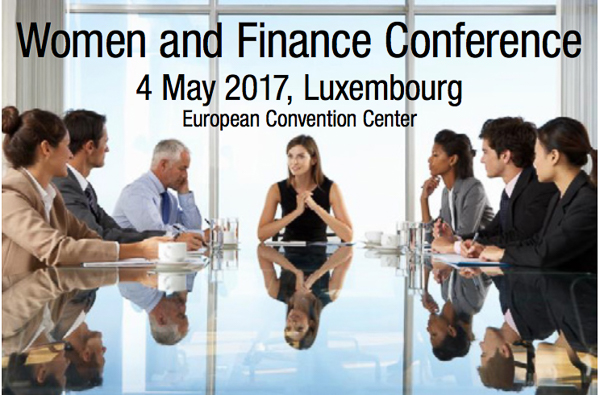 The Swedish and Nordic Chambers of Commerce in Belgium and Luxembourg (SweBeLux and NoBeLux) are hosting a conference on "Women and Finance" at the European Convention Centre on 4 May.
With more and more women acceding to top positions in companies as well as accessing to the high net worth individuals range, they are increasingly targeted by asset managers and private banks who are developing specific strategies to attract them in what is considered a niche market.
The conference aims to look at how smart women are investing their money, and how to reach out to this target market, as well as the impact of gender diversity.
The participation fee is €250 (plus VAT), with a 15% reduction for members of the respective Chambers of Commerce. To register, email: info@nobelux.se.
The conference programme is reproduced below:
8:30 Registration
9:00 Welcome and Introduction
Mathilde Hildenfeldt, Managing Director, Swedish-Nordic Chamber of Commerce, Luxembourg
H.E.Mrs Annika Hahn-Englund, Ambassador of Sweden to Belgium & Luxembourg
9:20 Keynote: Rich Thinking: A Global Perspective on Smart Women and Money Barbara Stewart, CFA, Canada
9:50 Keynote: The Nordic Perspective
Hakan Nyberg, CEO of Nordnet, Sweden
10:15 Panel 1: Women & Investments
How smart women are investing their money in 2017.
How financial institutions should respond to these archetypes.
Millennials and women – the similarities in financial behaviours.
The female asset mix: value investor or investor in value?
Gender equality as an input in portfolio management.
Moderator: Barbara Stewart, CFA, Canada
Panelists:
John Norden, Co-founder & Chair, Mybanker.dk, Denmark
Hakan Nyberg, CEO of Nordnet, Sweden
Anna Jönsson, CFA, Institutional Sales Öhman, Sweden
Åse Bergstedt, Chief Expert in Nordea on Sustainability, Nordea, Sweden David Schmidt, Head of Private Banking Investments, Banque de Luxembourg Roxane Haas, Deputy Banking Leader, PwC, Luxembourg.
11:15 Coffee Break
11:30 Panel 2: Reaching out to the #1 target customer: the financially confident woman
A deeper dive into the opportunities and strategies for reaching the #1 target market.
The female communication style and why it matters.
A female customer's perspective
How to tap into 'her' network?
Moderator: Larissa Best, CEO, Equilibre, Luxembourg Panelists:
Helena Olsson, CEO Burson-Marsteller Sweden
Claes Eliasson, Head Group External Communications, Nordea, Sweden Jennifer Hansen, VP and Head of Global Sales Strategy and Execution,
Saxo Bank, Denmark
Isabelle Lebbe, Partner, Arendt & Medernach, Luxembourg
Viviane Clauss, Head of marketing & Digital Services, Banque de Luxembourg
12:15 LUNCH
13:30 Panel 3: Smart women: financial behaviours and technology
How the media and the technology has changed the world for women and finance?
Women in developing economies - the last inclusion horizon.
Inclusion of underserved groups, disproportionately women, thanks to financial technology e.g. Mpensa.
Rebalancing of financial inclusion of women, and financial empowerment of women, thanks to new models of working e.g. remote working, gig economy.
How technology lowers the threshold for women to participate in nance through open education systems, gamification, empowering apps and the commoditisation of investing?
Moderator: Laureline Senequier, Senior Manager Information and Technology Risk, Deloitte Luxembourg
Panelists:
Sofie Blakstad, CEO, Hiveonline, Denmark
Esther van Luit, Senior Security Consultant at Deloitte, Netherlands
14:00 Panel 4: The Impact of Gender Diversity
How to build confidence in girls and women?
The empowering effect of access to nance for women and girls.
The competitive advantage of gender diversity.
Experiences from Nordic financial institution: how the Nordic institutions are dealing with this?
Experiences from Luxembourg: How BNP Paribas is dealing with this?
Moderator: Denise Voss, Chairman, Alfi
Panelists:
Helena Arlander, Director, Portfolio and Risk Management, Finnfund, Finland
Helga Hlín Hákonardóttir, Partner, Strategía, Iceland
Tabitha Cooper, Strategic Business Developer, Nordea, Sweden
Anna Svahn, Project Manager, Feminvest, Sweden
Mathilde Jahan, General Secretary, BNP Paribas, Luxembourg
15:00 End of conference