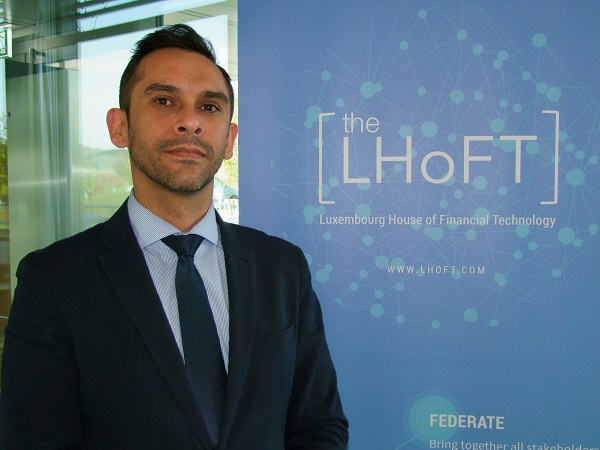 Nasir Zubairi, CEO of LHoFT;
The first major FinTech event ofthe year for the LHoFT Foundation is the Paris FinTech Forum. This year, the LHoFT Foundation is a sponsor of the Forum, which is being held on 30 & 31 January at the former stock exchange in the very heart of Paris inPalais Brongniart.
The LHoFT Foundation will be joined by a delegation of its members and partners, including many key figures of Luxembourg's financial technology ecosystem.
This year, numerous members and partners will be on the LHoFT stand under the banner "The Luxembourg Fintech Innovation Hub" including, but not limited to, bitFyler, Bitpesa, Crosslend, Duco, Infrachain, Scorechain, Secourriel SA, Seqvoia, Six Payments, Telindus and Tetrao. KPMG, PwC, Luxembourg for Finance and EIB representatives will also be present, demonstrating the strength of the FinTech ecosystem in Luxembourg.
The highlight this year is the 'Future of finance in Europe at Fintech age' panel on the first day of the conference on 30 January. The panel features four prominent finance ministers including Luxembourg Finance Minister, Pierre Gramegna, Johan Van Overtveldt, Minister of Finance in Belgium, Bruno Le Maire, Minister of Economy and Finance in France and Vilis Sapoka, Minister of Finance in Lithuania.
After the panel, the LHoFT Foundation is organising an invitation-only cocktail to network with other delegates of the conference. The LHoFT Foundation will welcome a B-Hive delegation, the Belgium FinTech hub, and sign, under the patronage of Pierre Gramegna and Johan Van Overtveldt, a Memorandum of Understanding (MoU) between the LHoFT Foundation and B-Hive. The objective of the two hubs is to work on collaborative initiatives and further promote the FinTech industry in Europe.
Nasir Zubairi, CEO of the LHoFT commented: "This cooperation agreement with B-Hive and the LHoFT Foundation is the confirmation of the strong and trusted relationship between two core Fintech hubs across Europe. The agreement seeks to cement the historical bond between Belgium and Luxembourg, valuing cooperation that is paramount to promote Fintech in Europe."
Ellen Thijs, Executive Program Manager of B-Hive added: "B-Hive is proud to collaborate with the LHoFT Foundation and work together on the expediency of further cooperation in several areas, including a mutual exchange of trends, research and more. We will continue to build upon this relationship on February 15 when a B-Hive delegation will visit Luxembourg and connect our community face-to-face with LHoFT's community."