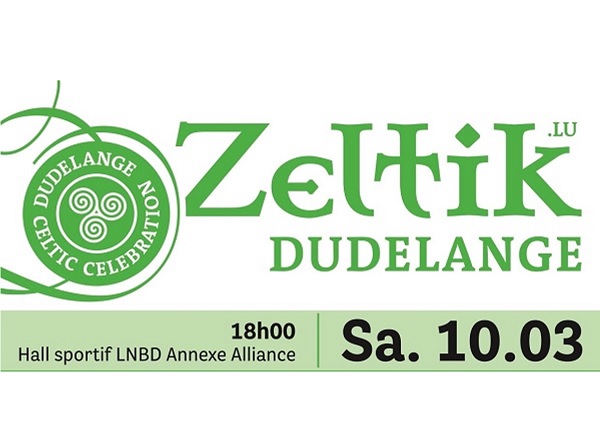 The Zeltik festival will celebrate its 21st anniversary this year, with an evening of Celtic music announced for Saturday 10 March 2018 in Dudelange, at the Sporthalle LNBD Annexe Alliance from 18:00.
On Friday evening at 20:15, the Eglise St Martin in Dudelange will be the venue of the traditional "Celtic Recital" organ recital, featuring Georges Delvallée and Yvon Le Quellec performing a Breton Rhapsody.
On the Saturday evening, the full programme starts at 18:00 and includes:
- Celkilt (Festive Celtic Rock Band from France)
- Manran (Scottish band; performed a special one-off concert for the 2012 London Olympics)
- The Rapparees (Pogues tribute band)
- The Fusion Fighters (Irish dance group)
- Oysterband (a British folk rock and folk punk band from Canterbury)
- Schëppe Siwen (Luxembourg Folkrockband)
- the Luxembourg Pipe Band (bagpipes)
Pre-sale tickets cost €22.25 and are available from www.luxembourg-ticket.lu and other outlets.​