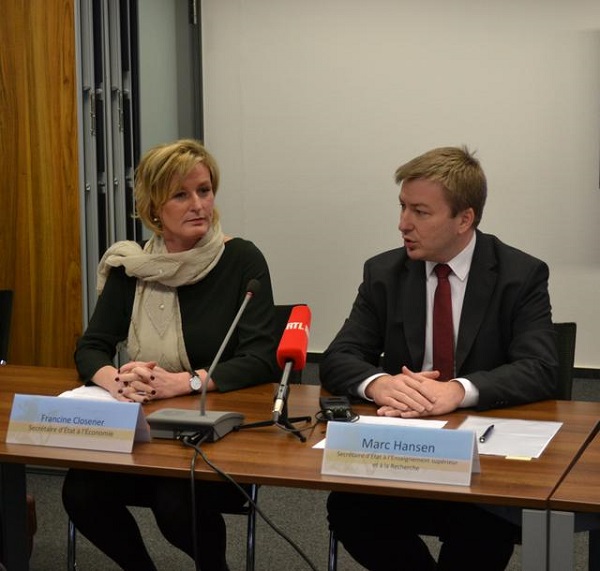 Luxembourg has recently taken the diversification of its economy one step further with the launch of the National Composite Centre – Luxembourg (NCC-L); originally a brainchild of the High Committee for Industry, the creation of the Centre has been facilitated by Luxinnovation and the Luxembourg Materials & Production Technologies Cluster.
The NCC-L aims to improve the competitiveness of the Luxembourg composite materials sector by further strengthening and expanding the industry's considerable skills and capabilities. Testifying to the successful collaboration between private industry, public research and the government, the centre focuses on industry-oriented R&D and innovation projects jointly driven by two or more companies.
Industry-driven research
Operated by the Luxembourg Institute of Science and Technology (LIST) under the leadership of Professor Philippe Dubois, previously the Vice-Rector for Research at the University of Mons in Belgium, the NCC-L's currently team of 50 researchers is due to increase to 60 staff shortly.
NCC-L focuses on industry-oriented R&D and innovation projects, mainly pre-commercial industrial applications, and conducts collaborative research as well as knowledge and technology transfer activities. Its main mission is to detect, initiate and manage multi-partner projects that are co-managed by players from both the industry and public research with the overarching goal to create sector-wide synergies. A pre-launch feasibility study managed by Luxinnovation has revealed 39 research themes potentially of interest to several companies ranging from composite structures and functionality, characterisation and modelling technologies, manufacturing and processing technologies to bio composites, recycling and recovery.
While the research aspects of the centre are managed by LIST, Luxinnovation will act as a liaison with industrial partners through its Luxembourg Materials & Production Technologies Cluster. The Agency will manage the NCC-L's Industry Strategy Board in order to ensure that the Centre's research orientations are aligned with the needs of the industry. The Industry Strategy Board will also identify additional research topics that are likely to give rise to further projects. Finally, Luxinnovation will sit on the NCC-L's Scientific Strategy Board alongside national industry, LIST, the relevant Ministries and the University of Luxembourg.
A substantial investment
The NCC-L has secured over €100 million of financial participation for the first five years of its operations co-funded equally by the partners from private and public sectors. Due to the size of the investment, the parties involved are confident that NCC-L will help Luxembourg to position itself as a major force in the global composite materials market, thereby attracting new foreign direct investment to Luxembourg. The centre is also expected to contribute to the creation of additional companies, increase employment in the materials sector and fuel the generation of intellectual property that can be transformed into commercially successful products and services.
The NCC-L was announced on 18 December last year - see www.chronicle.lu/component/k2/item/14886-national-centre-for-composite-materials-to-be-based-in-bascharage.
Photo by MECO (L-R): Marc Hansen, Minister for Higher Education and Research; Francine Closener, Secretary of State for the Economy