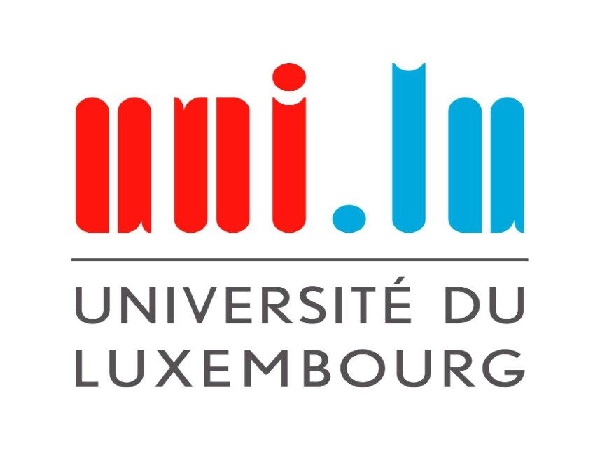 On Tuesday, 6 March 2018, the University of Luxembourg officially launched its incubator in the presence of Luxembourg's Prime Minister Xavier Bettel.
The incubator will support aspiring entrepreneurs from the University in developing the skills and competences that are related to entrepreneurship and eventually help them to create their business ideas and set up their own company in Luxembourg. Also present at the launching event was Chuck Robbins, CEO of the global technology company Cisco that will contribute to the success of the University's entrepreneurship initiative by opening a Cisco Networking Academy on campus.
Entrepreneurship initiative at the University
Complementing existing incubators that have been created in Luxembourg and with whom the University of Luxembourg Incubator closely collaborates, the initiative will provide an environment for the development of entrepreneurial skills. The programme will be open to the entire University community and will provide training and office infrastructure to support founders and young companies at a very early stage of the development of their business ideas. Additionally, a mentoring scheme will allow the entrepreneurs to benefit from the advice, knowledge, and the networks of experienced mentors from industry and academia.
"The main purpose of the incubator is to support start-ups in their very first steps while they develop and refine their ideas. Once they mature and are ready to enter the market, we pass them on to one of the established incubators, such as Technoport," explained Romain Martin, Vice-Rector for Academic Affairs of the University.
To understand and foster entrepreneurial spirit
The launch of the incubator is part of the new "University of Luxembourg Entrepreneurship Programme" with the aim to foster among the University students a set of core competencies and skills that are related to entrepreneurial initiatives, such as teamwork, strategic thinking and creativity. "Luxembourg needs more entrepreneurial spirit. With our initiative, we want to actively promote an entrepreneurial mindset among our students and researchers of all disciplines, to make our graduates more competitive, and to contribute to their personal and professional development, whether they will eventually become an entrepreneur or whether they will be employed by a company," stated Stéphane Pallage, Rector of the University.
Programme manager Sivakumar Bactavatchalou added "It's about teaching skills such as idea generation, presentation, negotiation skills, project management and leadership. Graduates of everything from physics to philosophy will need these so-called transversal competencies at every stage of their professional life – even as employees. People these days, however, are changing their expertise and professions more rapidly than ever." The University is therefore developing "intrapreneurs". And should the initiative happen to give rise to start-up companies, that would be a happy side-effect, he clarified.
The Entrepreneurship Programme is not a course as such, rather a University-wide offer that will initially run for two years and is being funded through the "KITS – Knowledge and Innovation Transfer" scheme of the Luxembourg National Research Fund (FNR) and the Fondation Veuve Emile Metz-Tesch. It is managed by Vice-Rector Romain Martin, Vice-Rector Tonie Van Dam and Acting Director of Administration Erica Monfardini, with the support of Business Development and Innovation Expert Pranjul Shah. The head office and first point of contact is the incubator in the Student Lounge, opposite the Maison de l'Innovation on Belval Campus.
A hands-on approach
This offers space for workshops, infrastructure for prospective start-ups and individual consulting services for everything from idea evaluation to full business plans.
These activities will be supplemented by the opening of the new Cisco Networking Academy that was announced at the event. The academy will offer e-learning courses for University students from all fields, personalised assessments and hands-on opportunities such as labs, networking simulation software, competitions, and hackathons. While the focus of the curriculum will be on networking and security, it also offers courses in entrepreneurship and in emerging fields such as Internet of Things and data analytics. "Cisco is proud to work with the University of Luxembourg to open a Cisco Networking Academy on the campus to provide the digital skills needed to enable both people and businesses to succeed," said Chuck Robbins.
Romain Siebenaler, Country Manager Cisco Luxembourg, adds: "Over the next months, we plan to extend the cooperation between the University of Luxembourg and Cisco beyond Networking Academy. We are looking to work together and design, test and constantly improve the tools and develop efficient learning environments for the digital world."​