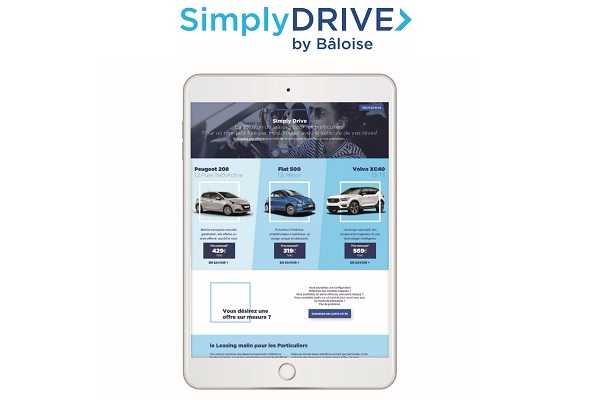 Bâloise Assurance Luxembourg and ALD Automotive Luxembourg have joined forces for the Autofestival by launching their private leasing formula: SimplyDrive by Bâloise.
Bâloise Assurances and ALD have launched SimplyDrive by Bâloise, a new all-inclusive operational leasing service for private customers. This "all inclusive" private leasing solution allows individuals to drive with the new car of their choice, for a fixed monthly amount. Instead of buying the vehicle, the individual can decide to rent it without any contribution and everything is included in the rent.
SimplyDrive by Bâloise includes, among others, in a fixed monthly rent: financing, taxes, maintenance and mechanical repairs, winter and summer tyres, insurance by Bâloise Assurances Luxembourg, roadside assistance and breakdown service, and a replacement vehicle.
The main advantages of private leasing include: budget control- the customer pays a fixed amount per month including all car services; the absence of operational risks- in the event of a technical problem, SimplyDrive by Bâloise takes care of all the repairs without any extra charge; the absence of financial loss when reselling the vehicle- SimplyDrive by Bâloise is responsible for the resale of the vehicle at the end of the contract and covers any loss of value of the vehicle.
In practice, promotions on a selection of varied models or free offers are the two financing possibilities. Once the model is chosen, the user defines the duration of his contract and his annual mileage. The car is then delivered to a dealer of the customer's choice.