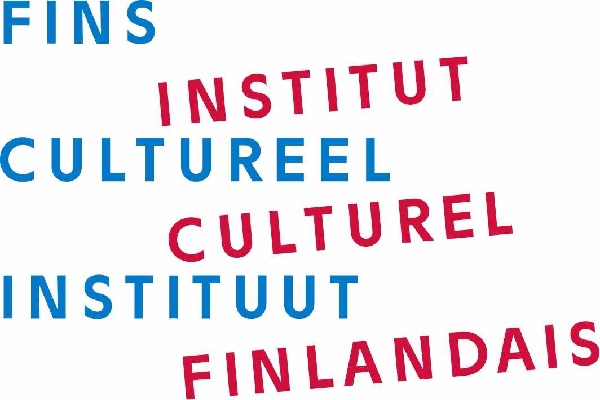 As part of the Finland 100 celebrations, marking the centenary of the country's gaining independence, the Finnish Cultural Institute for the Benelux has organised a diverse artistic programme this autumn.
This autumn sees the culmination of the Finland 100 celebrations both in Finland and abroad. The programme includes large-scale classical music concerts, a focus on Finland at a number of arts festivals, a European-wide poetry collaboration, a feminist curse night, performance art and dance, film, as well as contemporary art and music.
At the same time, a diverse autumn programme will take place in the Benelux countries. Finnish music phenomena in the spotlight September begins with a focus on Finland at the opening ceremony of the Ghent Festival of Flanders on 18 September. The concert includes a new work by Finnish composer Kalevi Aho, created for Anneleen Lenaert's harp, and performances and works by Finnish jazz musician Kalle Kalima.
Fagerlund's new large-scale orchestral creation will be heard in Amsterdam in February 2018, but his new string quartet From the Ground will see the light of day already in October. The world premiere will be given by the renowned Kamus Quartet, who also performs in Ommen (10 October) and Epe (12 October). The chamber music event series continues as The Rotterdam philharmonic orchestra, the Finnish Cultural Institute for the Benelux and the Embassy of the Netherlands organise a Finland 100 jubilee concert in De Doelen on 1 November.
The Sonic City festival in Kortrijk will present more contemporary music, as Finnish avant-garde band Olimpia Splendid takes the stage 11 November, invited by Sonic Youth's Thurston Moore.
On 26 September, on the European Day of Languages, the EUNIC Brussels project Transpoesie begins with two performances by the Finnish poetry slam duo Malin & Melinda at Place St. Catherine and MuntPunt, together with poets from other European countries.
The September programme will come to a close with the SIGNAL urban arts festival, where two artists from Finland, Eero YliVakkuri and John Court, will perform their creations. Trans-horse, the new work by Yli-Vakkuri, explores the idea of bringing animals into urban planning, while Court's new repetitive and durative performance connects the writing of characters with a sculpture built from recycled materials.
To highlight the importance of equality during the Finland 100 celebrations, the institute will also host an open-for-all Feminist Curse Night at the Beurscafé in Beursschouwburg on 26 October, moderated by Brussels-based Finnish journalist-columnist Maria Pettersson. Finnish-Canadian feminist stand-up comedian Jamie MacDonald will amuse the audience during the evening.