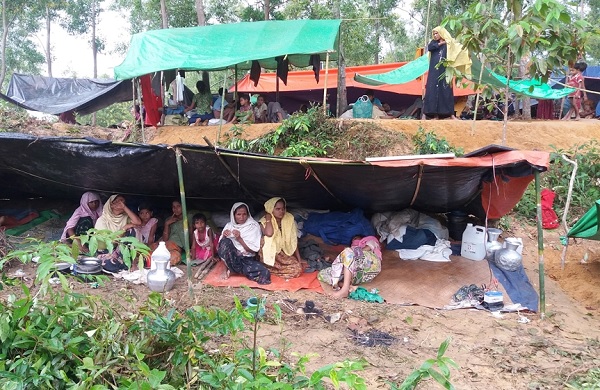 Credit: Caritas
Followig the recent mass displacement of people from Myanmar to Bangladesh, Caritas Luxembourg has launched an appeal for donations.
370,000 Rohingyas have fled Myanmar since the end of August to seek refuge in neighbouring Bangladesh, with thousands more still on the roads. Refugees flocking to Bangladesh arrive exhausted, hungry and traumatised. Most have walked for several days. Women and children are particularly vulnerable. At present, an estimated 200,000 children are in need of emergency assistance.
The Rohingyas - who were already among the most persecuted minorities in the world - are currently fleeing the violence they are experiencing in Myanmar. The Bangladesh authorities and other humanitarian actors are struggling to deal with this influx of refugees.
Caritas Luxembourg is therefore calling for donations to support its longstanding partner Caritas Bangladesh in this crisis. Refugees particularly need shelter, water, food and medicines. Caritas plans to distribute food to about 70,000 people in the coming weeks.
Donations can be made by transfer to IBAN LU34 1111 0000 2020 0000 account (CCPL) with the communication "Bangladesh Refugees". It is also possible to make a donation online at www.caritas.lu