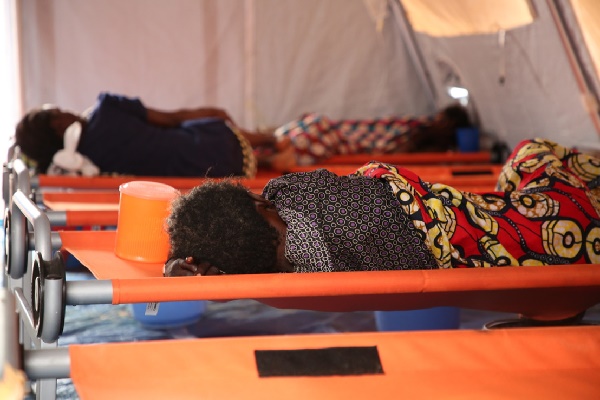 Credit: MSF
Médecins Sans Frontières (MSF) has been offering medical and humanitarian aid to the Democratic Republic of Congo which is currently facing its most significant cholera outbreak for 20 years.
In 2017, 55,000 people fell ill and 1190 died from cholera across 24 of the Democratic Republic of Luxembourg's 26 provinces.
MSF has been at the forefront of the medical and humanitarian response, treating half of cases (about 25,300 people) across the country, especially in the provinces of Kongo Central, Kwilu, Kasaï, Haut Lomami, Maniema, Tanganyika, Sud-Kivu, Nord-Kivu, Ituri and Bas-Uélé.
The epidemic has now reached the country's capital, Kinshasa, a megapolis of 12 million people that is vulnerable to cholera because of a lack of drinking water, a lack of sanitation, and a lack of health infrastructure that is properly adapted to provide treatment in cholera-affected areas.
To contain the epidemic, teams from MSF's "Congo Emergency Pool" are bolstering the two Cholera Treatment Units (CTUs) in Camp Luka and Pakadjuma, so ensuring 24/7 patient care in the most affected health zones.