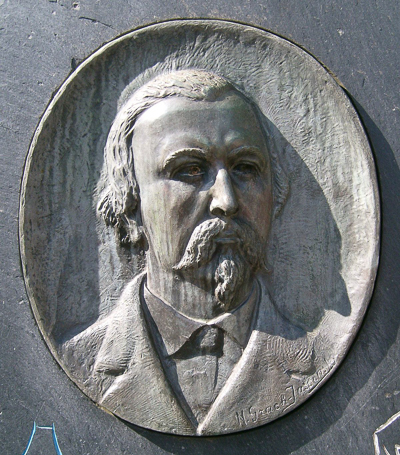 Marking the 125th anniversary of his death, Claude Fritz and Paul Dahm will embark on a poetic, musical journey through the life of Luxembourg's national poet, Edmond de la Fontaine -- also known by his pen-name, Dicks -- at the National Centre for Literature in Mersch next Thursday 16 March.
Celebrating the poet's words in music, compositions made by Josy Braun in 1991 are part of an animated programme including songs form his operettas and a string of his best poetry. The performers will also include Danielle Wenner, Pierre Bodry, Claude Fritz, Marcel and Gérard Heinen.
The free performance starts at 19:30 and will mostly be in Luxembourgish.