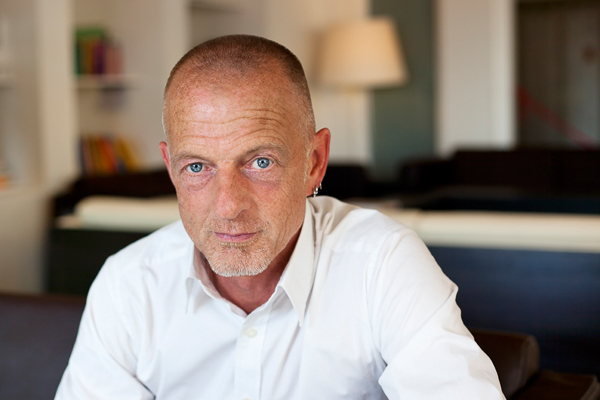 Hosted by the Pierre Werner Institute, Dutch novelist Gerbrand Bakker will be at the Neumünster Abbey on Wednesday 29 March, reading extracts from his latest work, Jasper and His Valet, and speaking with Luxembourg writer Guy Helminger about his life and work.
In the work, he describes a writer of Dutch origin who decides to buy an old house in the German Ardennes and move there with his dog Jasper. Life does not settle down into pleasant tranquility though. According to one review, Bakker succeeds in describing in a masterly and astonishing manner seemingly banal and everyday incidents, taking in with remarkable precision and with a humorous demeanour, his intimate and professional life, that of his family, his grandfather, his parents and his younger brother.
Bakker's previous works have won him enormous praise, including The Twin, his 2008 debut novel — "[An] unusual, memorable novel... Loneliness, combined with the beauty of the landscape, creates an atmosphere of inchoate yearning" (Guardian) — and The Detour (2012), which won the independent Foreign Fiction Prize and was shortlisted for the IMPAC Dublin Prize and was described as "simple and devastating" by the Independent, and "quietly astonishing" by the Times Literary Review.
Guy Helminger was born in Esch-sur-Alzette in 1963. He studied German literature and philosophy in the cities of Luxembourg, Heidelberg and Cologne, where, since 1985 he has lived and worked as an independent author.
The evening, which will be conducted in German, starts at 19:00 at Neumünster Abbey. Admission is €10, €5 for discounted rates, and € 1.50 with Kulturpass.
Image: Gerbrand Bakker. © Juergen Bauer