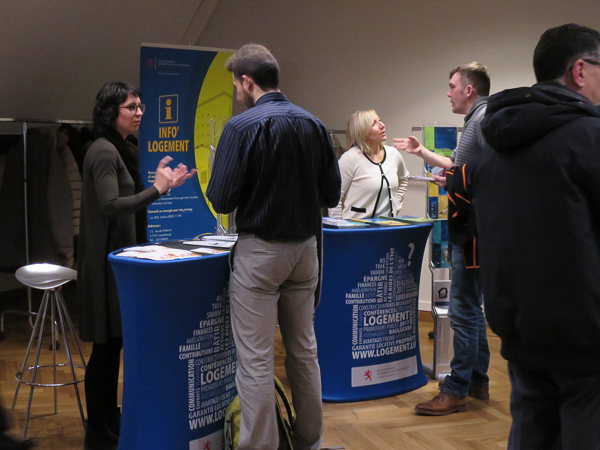 A series of six public meetings held by the Ministry of Housing between 19 January and 15 March has given people the the chance to ask questions directly to the Minster on issues of concern to them. Of foremost concern to many were individual housing subsidies, access to affordable housing and taxation.
The "Wunnen zu Lëtzebuerg" conferences, held in Dudelange, Luxembourg City, Remich, Mamer, Troisvierges and Diekirch, allowed Minister Marc Hansen to meet and hear directly from citizens.
The Ministry has said that it recognises the complexity of the problems raised, especially accessibility to housing, which require an integrated approach and long-term solutions.
As a result of the public conferences, the Ministry has affirmed that the government's policy in relation to housing focuses primarily on mobilisation of building land, boosting the creation of social housing and affordable housing and revision of the "housing pact".
The Ministry's global budget for 2017 is €209.56 million, of which €56.2 million is allocated to individual housing aid.
Under social rental management, the government has set aside €562,000, as well as €93.5 for construction, including €32.3 million for the Housing Fund and €21.9 million for the SNHBM (National Society for Affordable Housing).
In addition, the state provides subsidies under certain conditions to the Housing Development Fund, National Society for Affordable Housing, town halls, foundations, non-profits, and private developers.
Within the framework of the construction of subsidised housing projects, state aid for projects carried out by public and private promoters can, depending on the type of investment, reach between 50% and 100% of the respective costs.
At the meeting of 13 January 2017, the Council of Government approved the Grand-Ducal regulation adopting the program for the construction of subsidised housing projects as well as State participation for 61 new projects, bringing the total up to 241. Half of these will be initiated by municipalities. Overall, the updated program of subsidised housing projects includes 533 projects for a total of 10,981 housing units.