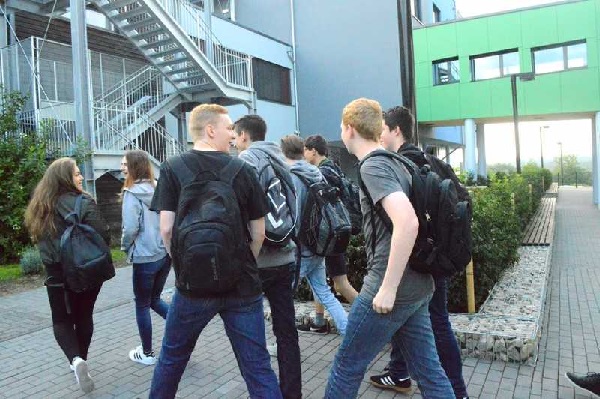 Credit: St George's International School Luxembourg
St George's International School Luxembourg today opened its doors to 132 new students and 20 new members of staff, increasing the total enrolments to 770 students for this academic year, the highest number to date.
To kick off the school year, St George's will be hosting their third annual 'Freshers & Followers' welcome event on Saturday 16 September from 12:00 until 15:00. The event is to all new starters to the school and to Luxembourg who can learn more about the clubs, associations, services and activities that Luxembourg has to offer. 'Freshers and Followers' is also an opportunity for new families to meet existing families in a relaxed and informative environment.
Organisations attending the event this year include: ARA City Radio, the American Women Club, Chronicle, City Savvy Luxembourg, KJT English Online Help, Little English Bookworm, Moos & Roos, New World Theatre Club, Passage, Parent Support, Pirates Productions, Telstar Scouts, Top Squash, Phoenix Cards, Rainbows, Brownies and Guides.
As well as providing lots of information, there will be a bouncy castle and games for children, as well as a food truck and refreshments at the event.
This event is hosted by the Friends of St George's, also known as the 'Friends', established in 2014 as an important parent organisation within the School community.