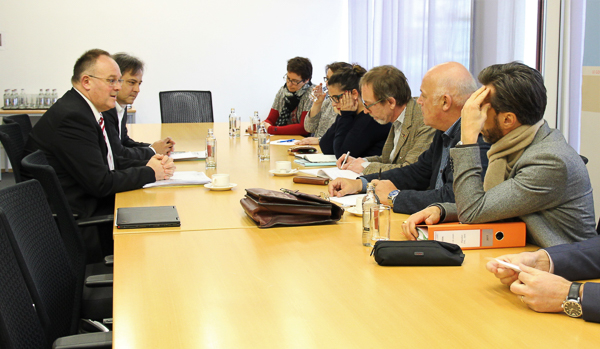 An agreement has been reached between the government and management and staff representatives of the An de Wisen care home in Bettembourg, according to a joint statement issued this evening by the Ministry of Social Security, Sodexo and OGBL.
Social Security Minister Romain Schneider met with the centre's management team and the health, social and educational services trade union (OGBL) today with the aim of finding a viable solution for the maintenance of employment and a social plan for the centre after the OGBL yesterday announced plans for a general strike.
An agreement was reached at today's meeting to use a procedure provided for in the agreement between the state, which is the owner of the An de Wisen building, and Sodexo residences services ASBL, which manages the centre.
Stakeholders will meet again as soon as possible to analyse the agreements in light of the new elements, making it possible to permanently sustain the financial situation of the care home.
In this context, the announcement said that Sodexo has renounced the planned social plan and the working conditions of the employees covered by the social plan will not be changed. As for employees who have agreed to change their working conditions from 1 January 2017, they will be reinstated as they were in force at the end of 2016. This recovery should take place before the end of May 2017.
Against this background, according to the announcement, the OGBL has renounced the strike scheduled for 21 February 2017 and any other related trade union action.
Image: Romain Schneider, Thomas Dominque, director IGSS, Nora Back, OGBL, Nico Clement, OGBL, Marc Poncé, director Sodexo, Christian Erang, Sodexo. © MSS