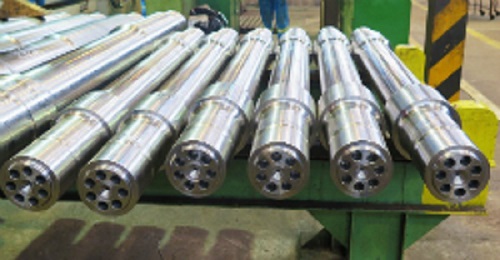 ArcelorMittal Engineering Products Ostrava, a subsidiary of ArcelorMittal Ostrava and part of BDE Workshops, will continue to supply tram axles for Škoda Transportation for another three years.
Cooperation between the two companies began in late 2013. Over the past four years, the Ostrava manufacturer has supplied over a thousand axles for the Škoda 26T and 28T trams designed for foreign markets. The contract extension will see hundreds more axles delivered before it ends in 2020.
Škoda Transportation's first tram order went to the Turkish city of Konya. A successful project for the City of Eskisehir, also in Turkey, followed. Altogether, ArcelorMittal Engineering Products Ostrava has supplied more than a thousand axles for over 160 tram chassis produced by Škoda Transportation. These trams transport passengers in Slovakia, Hungary and Turkey.
"Škoda Transportation wins many tenders for trams around the world. Our relationship with them brings us interesting contracts as well," said Daniel Doležal, sales and marketing manager of ArcelorMittal Engineering Products Ostrava.
Trams are in constant operation, driving hundreds of kilometres every day. Therefore, quality and durability are essential to the continued success of our partnership with Škoda Transportation. But a less obvious contributing factor is the fact that our facility in Ostrava a local supplier.
"We are pleased that the trams from Pilsen contain as many parts as possible manufactured in the Czech Republic. This way, we support local economic growth and employment," said Michal Tobrman, Head of Communications of Škoda Transportation.
"After a weak year we see market recovery in the field of mechanical engineering and related areas. Cities' aging infrastructure means the need to replace old trams is growing. This year, we have officially signed a three-year extension to the existing contract with Škoda Transportation. This gives us the opportunity to supply our axles to several projects running across Europe," added Doležal.