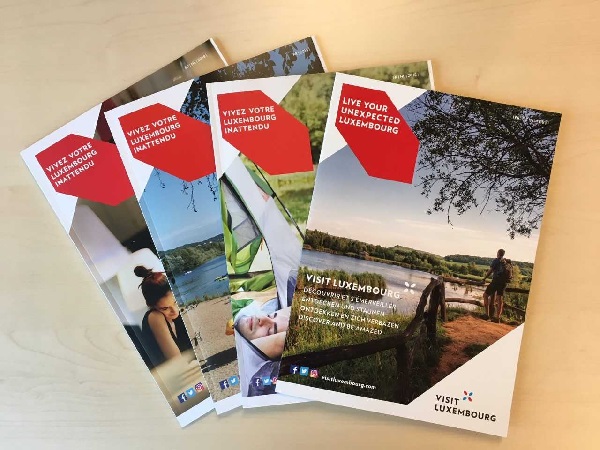 Luxembourg for Tourism has just released the 2018 edition of its brochures presenting Luxembourg as a diverse tourist destination.
Composed of reference tools for anyone wishing to visit the Grand Duchy, these 2018 brochures thematically describe what the capital and the five tourist regions have to offer tourists. The section "Sites and Attractions" represents a complete catalogue and updated attractions to visit and activities to carry out. There are also sections on "Hotels & Restaurants" and "Campsites, Camping Car Spaces, Rentals & Youth Hostels".
Whilst the "Visit Luxembourg" brochure gives a brief overview of the destination, other thematic brochures are devoted exclusively to hiking, cycling and mountain biking respectively. Updated tourist maps complete the series.
The brochures are released in the midst of preparations of major international tourism fairs. These will also be distributed free of charge at the Vakanz fair from 12 to 14 January 2018 at the Luxembourg for Tourism stand.
The brochures are published in French, German, English and Dutch, and can be downloaded online at www.visitluxembourg.com.