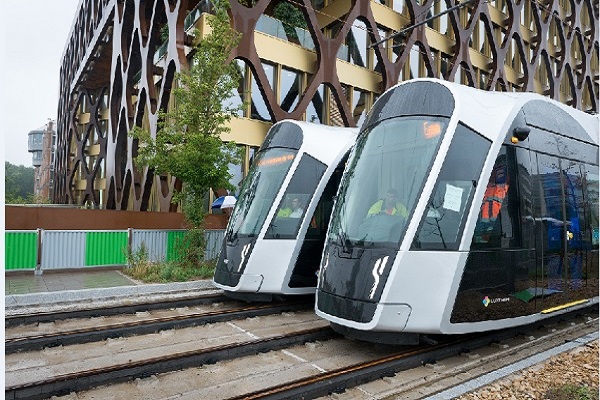 This Thursday 12 July 2018, the Luxembourg building authorities will prune eight horse chestnut trees located on Allée des Résistants et des Déportés in Limpertsberg to ensure safety on the tram route behind the Institut national des langues.
At the beginning of January 2018, a 60-year-old horse-chestnut tree, part of the local horse-chestnut alley, in which another 10 trees of the same age and the same history stand, fell victim to a thunderstorm. Since then, the specialist company Arbor Inform have checked the stability of each of these remaining trees.This analysis showed that 8 of the 10 trees needed care.
As such, these trees will be pruned prior to the extension of the tram line around this area in Limpertsberg, for safety reasons.
The work will be carried out tomorrow during the day, before the tram is put into operation at Place de l'Etoile (Stäreplaz) on 27 July 2018.