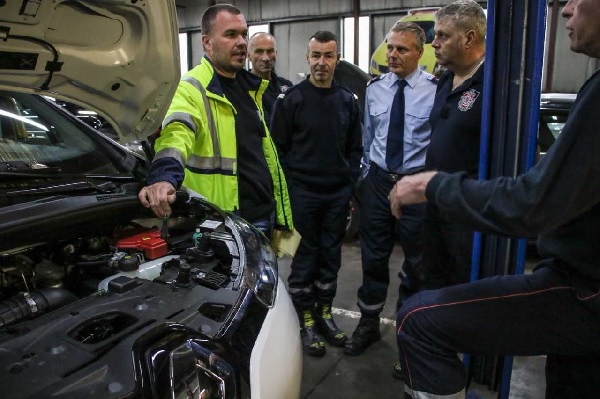 On 24 November 2017, firefighters from Luxembourg City's Fire and Ambulance Service attended a training session on risk prevention for electric and hybrid cars on the premises of the Automobile Club du Luxembourg (ACL).
With the number of hybrid and electric cars on the rise, emergency services are facing new technologies. In light of this, expert trainers from the ACL recently offered professional firefighters from the Luxembourg City Fire Brigade training in the prevention of risks associated with electric and hybrid vehicles. Technological developments in the automotive industry made this training seem necessary for both the emergency services and the ACL's patrol officers. In the event of an accident, it is necessary to be able to quickly identify the potential dangers and to ensure the safety of all the persons concerned.
The training took place in two parts: a theoretical and practical part, the latter of which allowed participants to practice taming the technical specificities on seven current models of electric and hybrid cars.
To stay up-to-date and better able to assist its members, the ACL regularly organises ongoing training courses in the field of automotive technology.