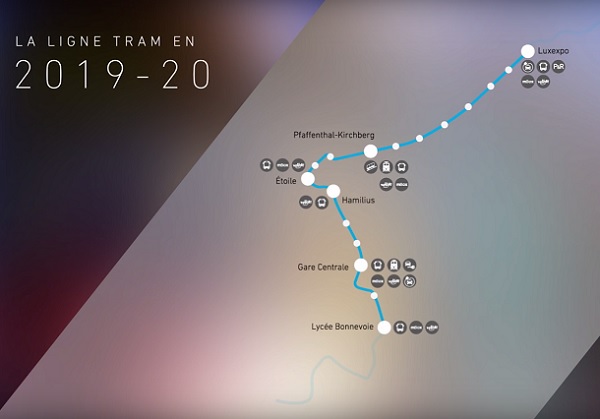 Motorists, cyclists and pedestrians who use the Place de l'Etoile in Luxembourg city - at the very start of the Route d'Arlon / end of the Ave Emile Reuter - will face disruptions from Monday 8 January 2018 when work will start on preparing the road / junction for the next phase of the LuxTram, the first phase of which went into operation on 10 December last.
The Place de l'Etoile will be redeveloped by the Administration des Ponts et Chaussées to facilitate the multimodal transport oprtions, including bus and tram.
Traffic on the Route d'Arlon (N6), the Rue de Rollingergrund (N12) and the Rue de Val Ste Croix will be guaranteed access for the duration of the work. However, one or more lanes could be removed depending on the phasing of the work, especially during the laying of the new road surface.
The work is expected to last until the summer holidays.