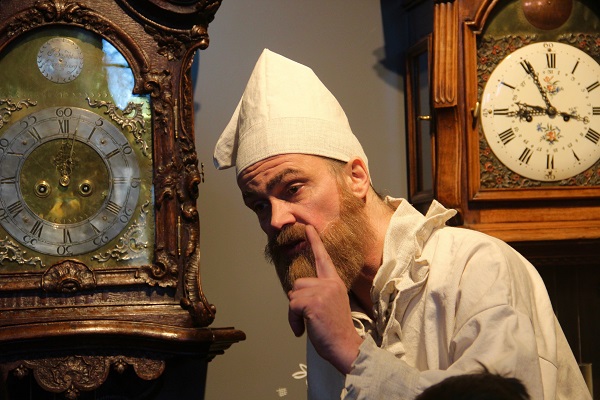 De Schräiner Biver; Credit: © Kultrun
Luxembourg's National Museum of History and Art (MNHA) has announced that its "De Schräiner Biver " interactive tour for all ages with KULTRUN's theatrical activity (Natalia Sanchez and Lex Gillen) will take place on four Sundays over the next three months.
The character of the carpenter Frédéric Biver takes the viewer to discover the ways of living and the applied arts in Luxembourg, from the Renaissance period to the 21st century.
Duration: approximately 90 minutes. Free admission without registration.
Next dates:
- Sunday 10 December 2017 @ 11:00
- Sunday 21 January 2018 @ 11:00
- Sunday 25 February 2018 @ 11:00
- Sunday 18 March 2018 @ 11:00
For more information, contact MNHA on tel: 479330-214 or email: servicedespublics@mnha.etat.lu