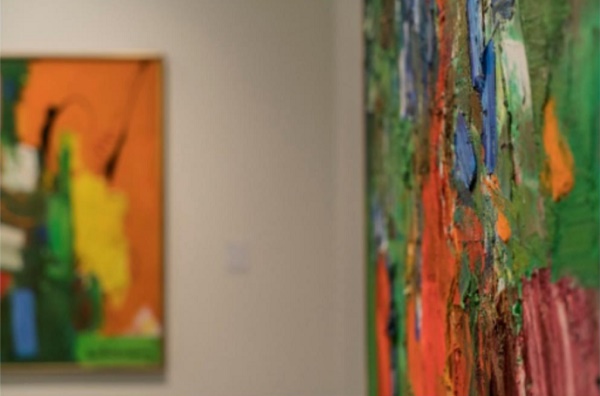 "Creation in Form and Colour. Hans Hofmann" exhibition; Credit: Eric Chenal
The Luxembourg National Museum of History and Art (MNHA) has announced a range of exhibitions to be held in the new year.
First on the museum's agenda for 2018 will be the temporary exhibition "Creation in Form and Colour. Hans Hofmann", which will exhibit the works of artist Hans Hofmann until 14 January 2018.
The MNHA will also host the semi-permanent exhibition "Drama and Tenderness – Flemish, Spanish and Italian Art of the Baroque. Masterpieces from the Royal Museum of Fine Arts Antwerp, the MNHA and two major European private collections". The exhibition, which is free of charge to visit, will take place until October 2019.
Between 16 March and 2 September 2018, the museum will host another temporary exhibition entitled "Le lieu céleste. Les Étrusques et leurs dieux – Le sanctuaire fédéral d'Orvieto". The vernissage of the exhibition will be held on 15 March 2018. This will be followed by the temporary exhibition "Art déco au Luxembourg", taking place from 27 April to 4 November 2018. The vernissage will be held on 26 April 2018.
In Autumn, the MNHA will then host two more temporary exhibitions. The first, "Jean Mich (1871-1932)", will last from 12 October 2018- with the vernissage on 11 October- until 27 January 2019. Finally, the vernissage of "Aux origines de la civilisation chinoise – Trésors archéologiques du Henan" will take place on 15 November (provisionally) and the exhibition itself will remain until April 2019.