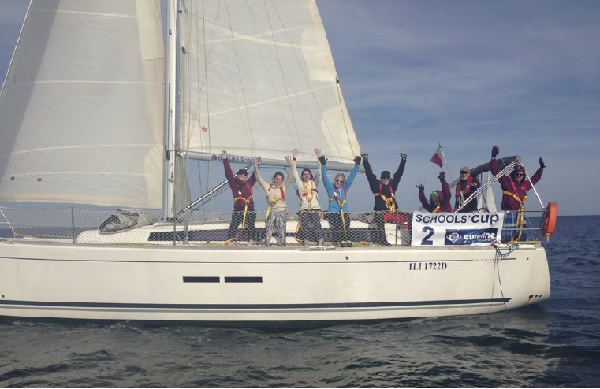 Schools' Cup Sailing in 2016;
On Friday 30 March 2018, no less than 155 students from several secondary schools across Luxembourg will depart from Findel to Biograd na Moru in Croatia for a week of races in habitable sailing boats.
Like every year for the past 6 years, Sailing Passion a.s.b.l. is allowing students from Luxembourg secondary schools to discover sailing during their flagship event, the European Schools' Cup which was created in 2012. Organised for the second consecutive year in Croatia, there will be 155 students forming 22 teams mentored by 22 skippers and 18 co-skippers who will steam off to Biograd na Moru.
"From an average of 11 teams we have in fact doubled in 2018 to 22 teams" explained Ariane Rey, project coordinator at Sailing Passion. As each year, life on board and navigation hours will be preferred over the breaks on the coast and islands of the region. The students will depart on Friday 30 March from Findel on a plane specially chartered by Sailing Passion, returning to the Grand Duchy on Friday 6 April. A general meeting bringing together students, parents and the organising committee will be held two weeks earlier, on Friday 16 March, at the European School hall (Kirchberg).