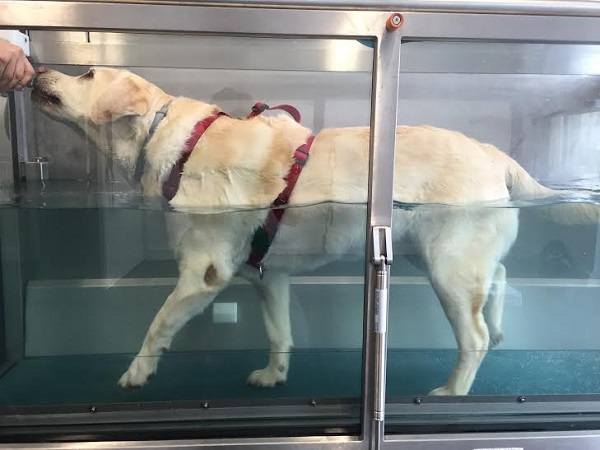 A Luxembourg company started in 2015 has been showing that physiotherapy is not just for humans, but an important treatment process for dogs as well.
Fitdog was first established in April 2015 by Nathalie Janssen who left a career in finance to follow her true passion of incorporating a love for dogs into an interest in sports and physical therapy.
"I was at a point in my career where I asked myself the question if this is what I wanted to do for the rest of my professional life as I really wanted to somehow work with dogs," Nathalie explained. It was not until she saw a documentary on the subject that she realised this dream could be made a reality, and embarked on postgraduate training on Animal Physiotherapy in the UK before obtaining a diploma in Canine Sports Massage.
Fitdog offers a range of physiotherapy options, including massage, stretching, rehabilitation, electrostimulation, ultrasound, laser, pulsed electromagnetic fields and kinesiology, as well as more holistic approaches such as acupuncture and chiropratic treatment which can be effective for chroni pain. Whilst these reflect common practices also used on humans, the exception is the hydrotherapy treatment which is provided by means of an underwater treadmill and used to treat a host of conditions from arthrosis to weight management and conditioning training. Whilst these treatments target dogs, they can also work well for felines. Fitdog draws on the expertise of a Veterinary Doctor specialising in acupuncture and a chiropractic Doctor who specialises in the animal form of the treatment.
The company also provides workshops on Saturday mornings for dog owners who wish to learn how to massage their pets, as well as information for people with senior dogs suffering from age-related conditions. Plans for a canine first aid course have additionally been announced.
To find out more information or book an appointment, visit www.fitdog.lu or contact 621 219 454.
Photos by Lisbeth Ganer