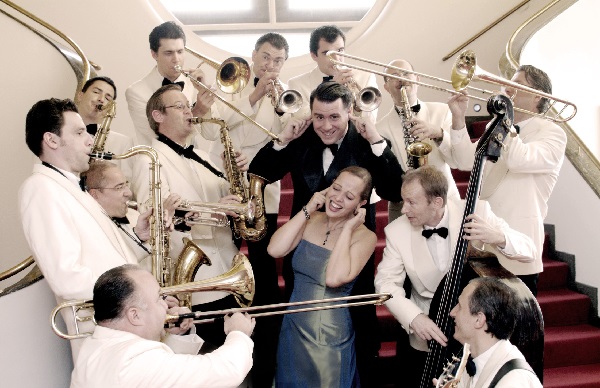 The Centre des Arts Pluriels Ettelbruck (CAPE) has organised its Christmas swing dance orchestra 'Swingin' Christmas' for 16 December 2016 starting at 20:00.
CAPE's Swingin' Christmas orchestra, directed by Andrej Hermlin, is an authentic Christmas performance with snow, lights, a sleigh and Santa Clause himself. As well as the visual aspect of the performance, Andrej Hermlin, along with the quartet The Skylarks and soloists Bettina Labeau and David Rose, emphasises swing dance and creates an atmosphere of Christmas in 1930s, 1940s and 1950s America with his original musical arrangements.
The orchestra features Christmas classics such as Let It Snow, Santa Claus Is Coming To Town and Jingle Bells with original instruments and authentic costumes from the period.
Tickets cost €31, €15.50 for young people, or €1.50 with a Kulturpass.
Reservations should be made on the CAPE website.