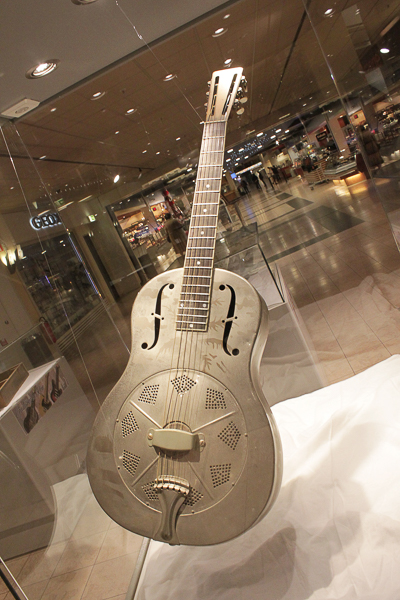 Luxembourg artist, Luc Henzig, has offered up 37 of his enormous collection of guitars for a special exhibition at La Belle Etoile shopping centre.
From a collection totalling 600 pieces, Henzig has selected 37 electric guitars for display, some of them played by the likes of Jack Bruce, Arthur Roth, Billy Gibson and Rich Robinson, for a rare riff down a musical memory lane.
On Saturday 18 February students from the Music School of the City of Dudelange will accomany the exhibition with a concert betwen 14:30 and 17:30. There will be another concert next Saturday 25 February.