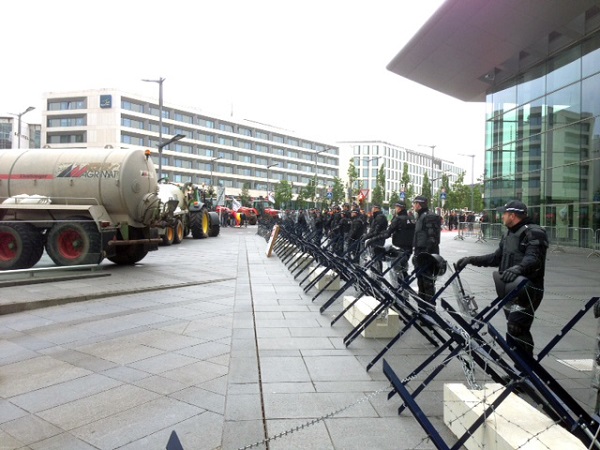 On Monday 27 and Tuesday 28 June 2016, the Minister of Agriculture, Viticulture and Consumer Protection, Fernand Etgen, will participate in the "Agriculture and Fisheries" Council of the European Union.
At the Council, ministers will discuss the market situation and support measures. Cees Veerman, chairman of the Agricultural Markets Task Force (AMTF), will be invited to present the status of the working group on the subject in order to improve the situation of farmers in the food chain.
Commissioner Hogan will be incited to present the results of the consultation of greening and define the next steps for the simplification of greening requirements. The Council should then adopt conclusions on waste and food losses, with the aim of calling Member States and the Commission to contribute to the fight against this phenomenon.
37 tractors convened at place de l'Europe earlier today to protest, with Luxembourg Police arriving on the scene shortly before 11:00 to control the situation.
Photo by Police Grand Ducale