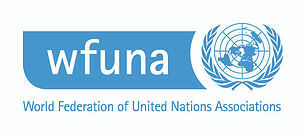 At the invitation of President of the Luxembourg Association for the United Nations (ALNU), André Rollinger, the Luxembourg Minister of Foreign and European Affairs, Jean Asselborn, in the commemoration of the 70th anniversary of the World Federation of United Nations Associations (WFUNA), held at the University of Luxembourg.
The WFUNA, of which the Luxembourg Association is a member, was founded in 1946 in Luxembourg and is committed to the promotion and support of principles and activities of the United Nations worldwide.
During his speech, Minister Asselborn stressed in particular the importance of respect for human rights, the rule of law, development and security and how these things were interdependent. He further emphasised that the main hazards the rule of law is facing internationally. He listed the suppression of civil society and the narrowing of civil and political rights, the destabilisation of international law and international humanitarian law, and the rise of nationalism, can only be defeated by the values ​​and principles shared within the United Nations.