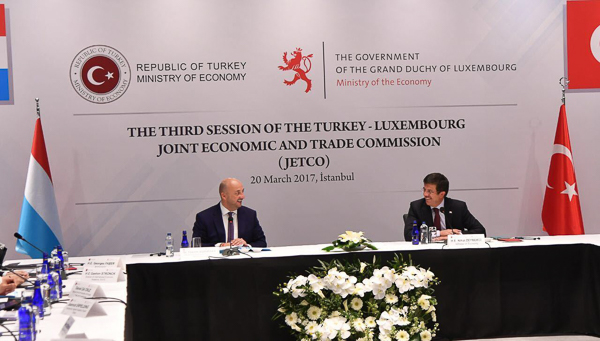 At the Joint Economic and Trade Commission (JETCO) meeting in Istanbul today, Deputy Prime Minister and Minister of Economy Étienne Schneider stressed the importance of ensuring respect for the rule of law and fundamental freedoms.
Meeting with his Turkish counterpart, Nihat Zeybekçi, to give an update on bilateral economic relations, said, "It is essential that Turkey respects its international commitments on freedom of expression, especially the press, which is an essential component of any democratic society."
In addition, Minister Schneider drew the attention of the Turkish delegation to the importance of creating a serene business environment conducive to the development of foreign investors' confidence.
"It is undeniable that in the absence of predictability and political stability, it is very difficult to preserve a favourable business climate".
In the face of rising tension between Turkey and some EU Member States, the Deputy Prime Minister argued in favour of a verbal de-escalation of the situation.