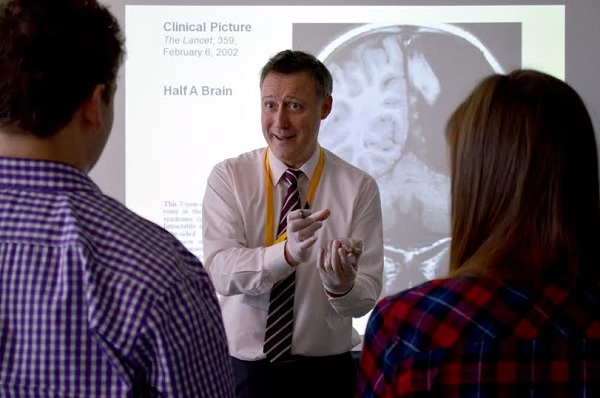 On Tuesday 13 October 2015, Dr. Guy Sutton will be providing a workshop for parents, staff and the general public at St George's International School, Luxembourg, for the fourth year running.
Each year, Dr. Sutton's visit to the school inspires psychology students to explore more about general health, genetics and neuroscience, by providing them with up-to-date information and interactive activities concerning the theory and practice of forensic and clinical psychology, criminal profiling and offender populations, schizophrenia and ground-breaking research in neurobiology.
Guy Sutton has been a visiting researcher to a variety of American universities and has conducted research projects and data analysis for numerous organisations, including the Department of Health and the Medical Research Council. He has presented research findings at international conferences and talked about the theoretical and clinical aspects of his research on television and radio.
Dr. Sutton is now both Director of MBI and an Honorary Lecturer at the University of Nottingham Medical School, as well as an associated tutor for a number of educational trusts and organisations, including Villiers Park Educational Trust, Cambridge.
Dr. Sutton will be offering a twilight workshop in Barthel Hall at St George's from 17:30 to 19:30 on Tuesday 13 October 2015. Spaces are limited so interested parties will need to book their place by contacting Jackie Moody at j.moody@st-georges.lu. Entrance is free but any donations will be gratefully accepted and the proceeds will go towards the school's chosen charity.

Photos by St George's International School Luxembourg (Dr. Guy Sutton)