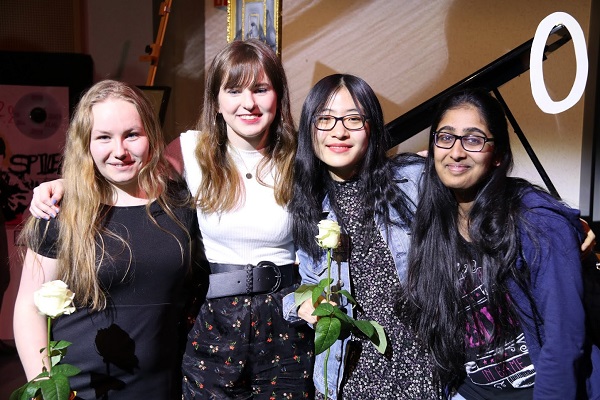 The International School of Luxembourg (ISL) held its Student Art Vernissage on Thursday evening featuring the work of six ISL International Baccalaureate students.
The exhibition was the culmination of two years of individual work by the students who all chose different themes. The art exhibition included sculptures and paintings by Maya Kessler, Ilia Michailidou, Jessie Zhan, Rachel Zheng, Astrid Lawyer and Vala Birgisdottir.
Staff, parents and the ISL community attended the preview and were completely mesmerised by the exquisite work on display.
The objective for the students was to curate their own work so they could experience what it is like to hold an exhibition. They had considered how best to display their work and how to convey the meaning and purpose of their pieces. They were busy answering questions about their creative thinking process throughout the evening!​