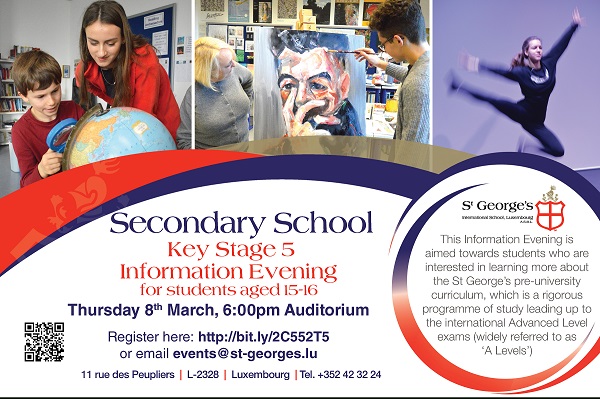 St George's International School in Luxembourg-Hamm is organising a Key Stage 5 Information Evening on Thursday 8 March 2018 from 18:00 to 19:30 in the school's Auditorium.
This event is for students aged 15-16 who are interested in joining the last two years of St George's. This information evening will provide information on the AS and A-Level system, university destinations, the support provided at St George's and what life is like as a Sixth Form student.
During the information evening attendees will have the opportunity to meet students and teaching staff to discuss the different subjects on offer at St George's.
To register to attend, see https://www.st-georges.lu/page.cfm?p=2125