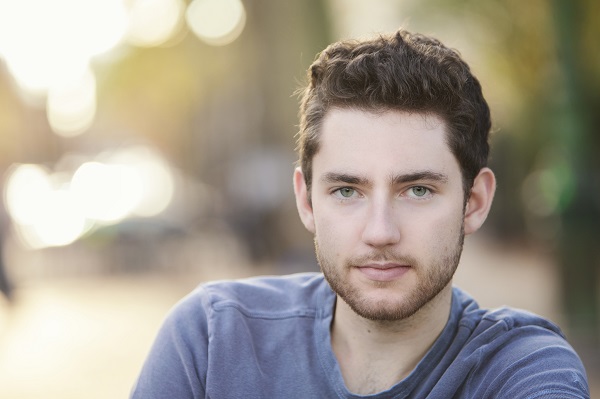 Josh Island;
Local singer-songwriter Josh Island (previously known as Josh Oudendijk) will celebrate the launch of the physical CD version of ONE, a 5-track EP, with a special release show at the Rotondes on Saturday 7 April 2018 (doors open at 19:30).
Josh Island spent three years in a recording studio in Paris for his latest release, the EP entitled ONE that was recently released digitally on all platforms.
"The title ONE reflects the foundation of my music. All songs start out with one man, one guitar, and one voice" explained Josh before adding, "The same process occurred with this EP. I recorded the guitar and voice before a number of talented Parisian studio musicians came in and we began layering the arrangements."
Special full band performance
Those that have enjoyed previous Josh Island concerts will know that his set is an entertaining journey through intimate singer-songwriter melodies, upbeat folk, a touch of jazz, warm soul-blues, and everything in between. However up until now, he has mostly performed solo on stage switching from acoustic to electric guitar at times and adding a stomp box for rhythm for some compositions.
For the release concert though, Josh will be performing a special set with a complete band of professional musicians behind him, just like the EP. It will in fact be one of the rare chances to catch a Josh Island performance of this kind.
"I have experimented playing with a band in the past when I was young, but this time is different. Performing with a set-up of professional musicians, widely known in the local scene is helping me push my own boundaries. I'm becoming a better artist. We've got a great sound and it's going to be a blast!" concluded Josh.
Performing with Josh on the night will be two Luxembourg-based singer-songwriters: Bartleby Delicate (Solo project of Seed to Tree's frontman) and Bye Bye Bay (previously the drummer of Luxembourg band "Open Seas").
Presale tickets cost €6, or €10 at the door. To reserve, see http://bit.ly/OneReleaseShowTickets​