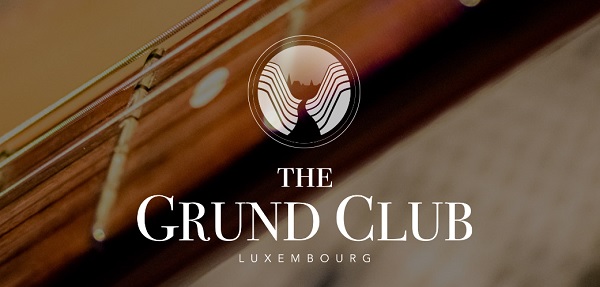 THE GRUND CLUB Luxembourg A.S.B.L. has announced that THE GRUND CLUB SONGWRITERS SHOW – Birthday Edition 2017 will take place at the Artikuss cultural centre in Sanem on Wednesday 4 October 2017 @ 20:00, signaling a new chapter in its strategy; instead of traditionally using the Robert Krieps auditorium in Luxemnourg-Grund, it has decided to present its concept to different parts of the country.
Their project already contains an archive of more than 80 songs made in Luxembourg with around 40 artists.
THE GRUND CLUB SONGWRITERS SHOW happens four times per year and is always multi-track recorded. The best performances of 2016 are available for purchase on their first CD-Album, "The Grund Club Songwriters 2017". The best of 2017 will be featured in their next CD "The Grund Club Songwriters 2018".
On 4 October they will induct Claire Parsons as the new singer-songwriter and Elise Nunes as a new singer into the club. The show will also feature five other well known singer-songwriters from Luxembourg, including Laetitia Koener (Go By Brooks), Peter Varkonyi (Fixfire), Dan Schmit (Rust & Dust), Kid Colling and Irina Holzinger, who will be hosting the event.

They will perform 18 songs written in Luxembourg, many of them re-arranged by the Grund Club Band especially for this show.
Tickets cost €22.75 (€16.75 reduced) and can be purchased online at www.luxembourgticket.lu