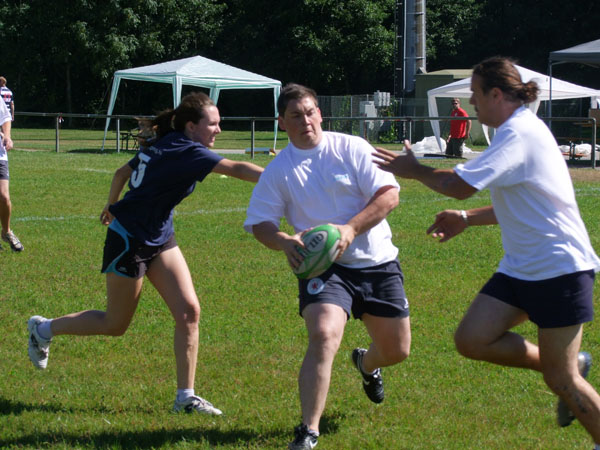 The 16th annual Kick Cancer Into Touch (KCIT) touch rugby tournament will be played this year on Saturday 19 August 2017 from 11:00 - 17:00 at the Stade Boy Konen in Luxembourg-Cessange.
Like last year, the organisers will have have men's, women's and mixed divisions. Teams of 10 players (no experience needed), including corporate teams, will participate throughout the day. To register a team or sign up as an individual, contact email: listerjoe@hotmail.com
A bar, BBQ and music will be running all day long in support of charities across Luxembourg, including Foundation KribsKrank Kanner and Omega 90. A fun family day out!