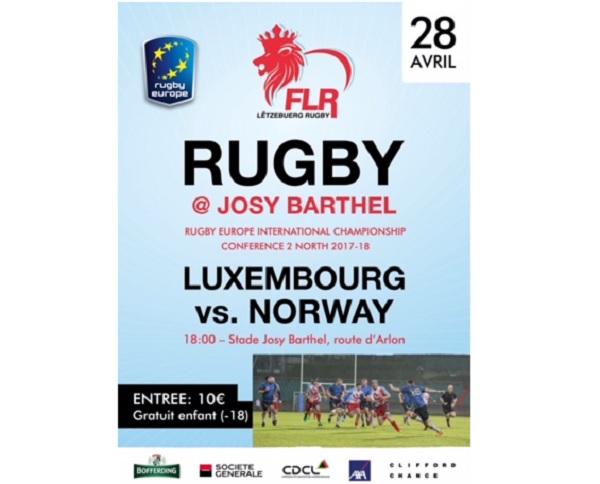 After three wins in a row and in their 4th and final game of the 2017-2018 REIC campaign, the Roude Léiw Rugby team representing Luxembourg will be hosting Norway next Saturday 28 April 2018 at the Stade Josy Barthel at 18:00.
Due to the harsh winter in Norway, what should have been a home match for Norway has been moved to Luxembourg.
Gates will open at 17:00.
Entry €10, free for U18s, tickets at the ground the day of the game.