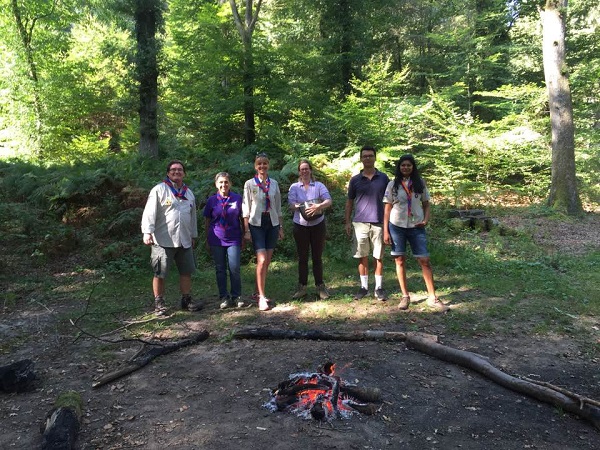 Last week-end, Telstar International Scouts in Luxembourg started a new scout troop.
A total of 26 scouts went backwoods cooking in the Bambesch forest. Sausages, Twisters, Smores and chocolate baked in bananas were the fare while scouts learnt about scouting and what it means to 'be' in nature. They enjoyed glorious weather and the perfect start for this brand new troop.
The Gemini Scout Troop meets every alternate Saturdays in the afternoons while the Apollo Scout Troop continues to meet every Monday evenings from 18:00 until 20:00. Spaces are still available in the Apollo Troop for children aged 10 and a half to fourteen and in the Beaver Section (age 6 to 8years).
Telstar International Scouts is an English-speaking scout group in Luxembourg; it is a part of the British Scouting Overseas and affiliated to FNEL, the local scouts in Luxembourg.
Currently Telstar has 230 members and welcomes children from 6 to 18 years of age.
For more information visit www.telstar.lu.