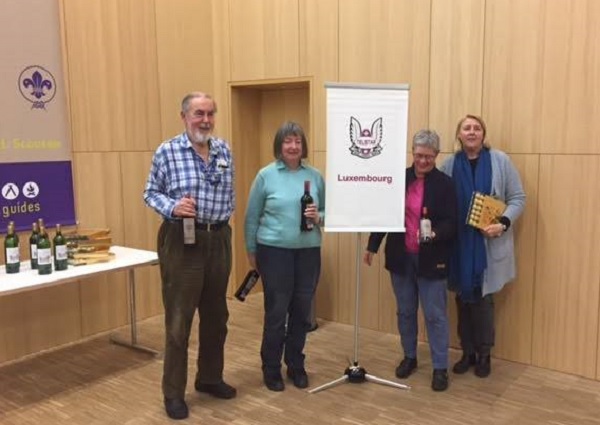 On Friday evening, Telstar scouts held its annual fundraising Quiz Night at the FNEL headquarters in Luxembourg-Cents.
The scout troop is now the largest in the Grand Duchy with over 200 members and it raising funds in order to be able to have its own headquarters. As well as entry fees, they also raised money by running a bar and selling both hot food (chilli) and cold food (cakes and tarts).
With thirteen teams of six facing ten rounds of six questions each from questionmasters Stephen Atkinson and Barry Magee, it was a close fight all the way to the finish. In the end, it was the Wilderbeasts (Florence Bernar, Stephanie Robertson, Susan Dunlop, Mike dickinson, Geoff Thompson) who prevailed at the top of the leaderboard, with a grand total of 50 points, with 2nd on 49 points and joint 3rd on 48 points.
Over the course of the evening, the questions were varied and posted various challenges, from what is a Tasselled Wobbegong (a type of shark) to naming the two father-and-son winners of the F1 Drivers' Championship, the size of Luxembourg and a question on the last Emperor of the Incas.